Yes Ninjas! We all know that the purpose of the ninja is to flip out and kill people. They fight ALL the time. Ninjas can kill anyone they want!…and they hate fruits.
No matter what do you know about ninjas, it's enough to know that Fruit Ninja, the smash-hit mobile game in which you can test your ninja-chopping skills by slashing and splattering fruits, is now available for free on the Android Market for your mobile phone. The full version of the game will let you share your scores through OpenFeint and chop your way up to the top of the leaderboards without paying a penny. The game was recently nominated for a 2011 Webby Award in the Handheld Games category, and has become an international phenomenon with more than 35 million downloads worldwide.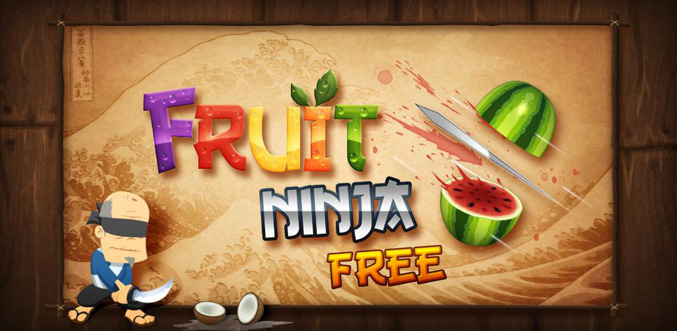 The creator of the game, Halfbrick  Studios is also preparing a console version of the title for Xbox360 which will take advantage of the Kinect motion sensor, allowing you to chop melon and watermelons with your hands without using a controller. The Fruit Ninja Kinect is set to release later this summer as part of Microsoft's fan favorite Summer of Arcade promotion, and available via download from Xbox LIVE Arcade.
The free Android version of can be found here