Gresso has released another expensive phone – Skeleton Gold phone. The case is executed of special titanium alloy with scratch-proof high-tech ceramic coverage, include 23 functional key which coated by 18k gold gold and a QVGA screen coverd by hand-polished 42k sapphire glass for greater transparency and the price is…
…yes what you could expect, of cource  $4,400.
The phone is provided with Windows Mobile 6 Standard, 2 GB memory, e-mail and Internet explorer, Outlook, WAP 2.0, GPRS, Bluetooth, miniUSB, voice recorder, MP3-player, 2 MP camera.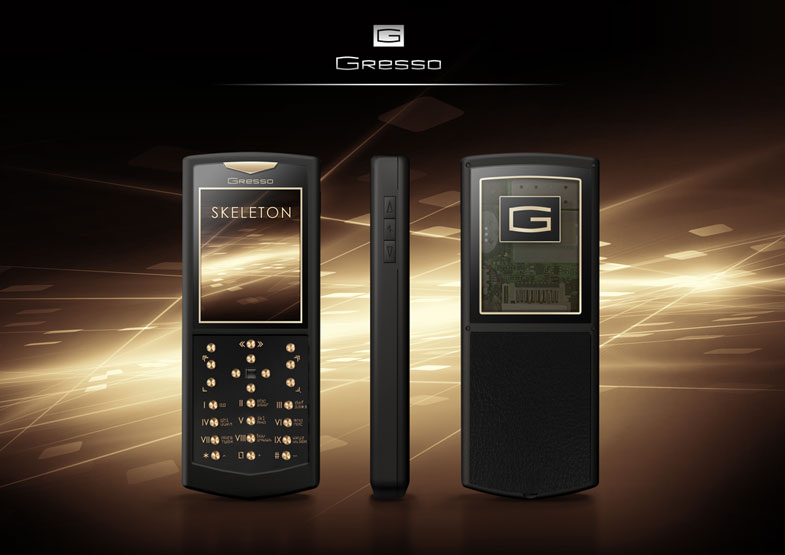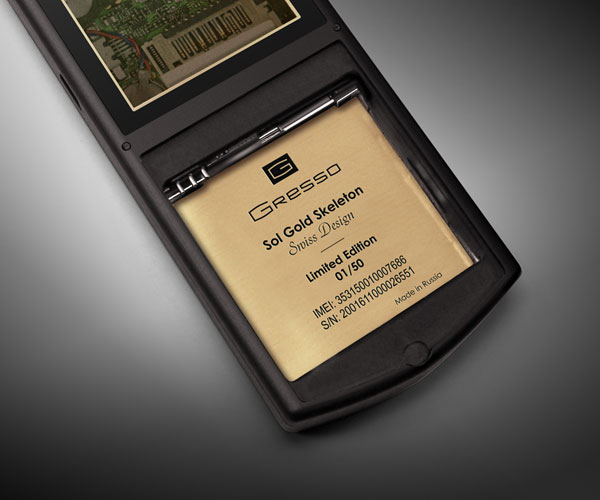 And one more thing – only 50 Gresso Skeleton Gold units will be sold.