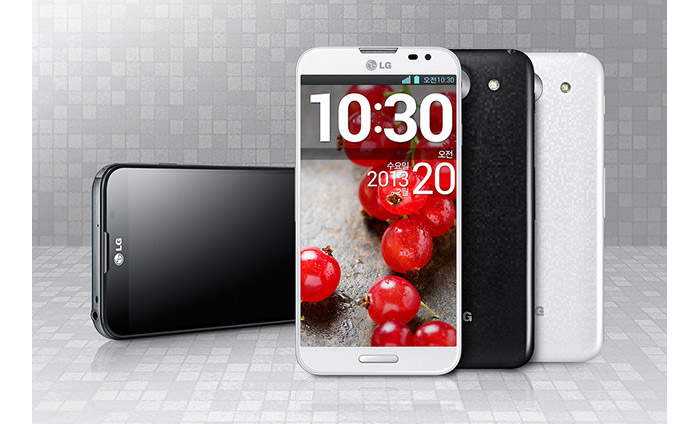 The fact that LG plans to release a new high-end smartphone known as Optimus G Pro is not exactly new. In fact the smartphone should debut at the upcoming MWC 2013 in two weeks but there's been something new in regards to that matter – a new version of the same smartphone but with a larger display.
LG has indeed confirmed the existence of a 5.5-inch Optimus G Pro (the original Optimus G Pro has a 5-inch screen). The version with the larger screen will be released worldwide unlike the 5-inch Optimus G Pro that will be sold in Japan only.
The specs of the 5.5-inch Optimus G Pro are as follows – the display will work at 1920 x 1080 pixels and there will be a more powerful 3140 mAh battery, quad-core Snapdragon S4 Pro chip at 1.7 GHz, 2 GB of RAM, 32 GB of internal storage memory, a microSD card slot, wireless charging, two cameras and of course Android 4.1 Jelly Bean. There's more though – the smartphone makes use of curved glass, which produces 2.5D effect, according to LG.
The 5.5-inch Optimus G Pro should be seen at MWC 2013 along with the 5-inch Japanese version of the same smartphone.
Source: Engadget