After the launch of its first Android based touchscreen phone, Canadian luxury phone designer Mobiado unveils its new Aston Martin collection with the announcement its first phone called Grand 350 Aston Martin.
As many of their phones, the Grand 350 Aston Martin body is CNC machined from anodized, "aircraft specification aluminum" and then inlayed with sapphire crystal. The infrared window is made from a ruby crystal, the buttons are combination of sapphire crystal and stainless steel and everything is tightened up with gun metal black stainless steel screws. The smartphone comes in in three designer styles – black, black satin, and silver.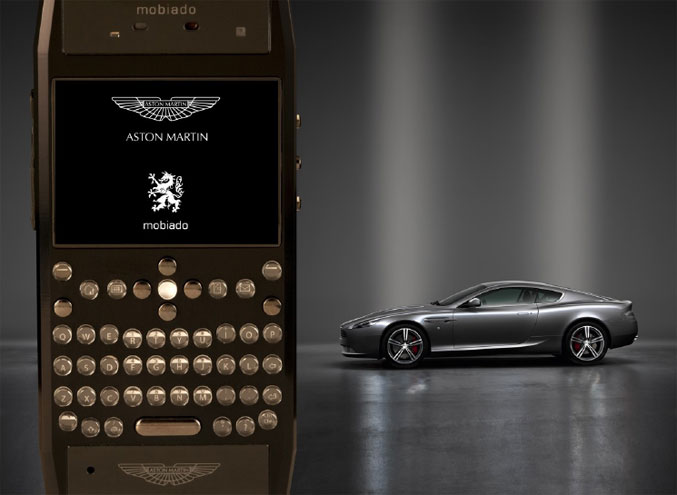 Grand 350 Aston Martin has 2.36-inch (320×240) display and 3.2 megapixel camera on the back. Inside this unlocked phone offers quad-band GSM/EGSM, 3.5G, HSPDA, WiFi, Bluetooth, USB connectivity, music player and 2.5mm AV connector. As for the price, I hope that It won't be like as for a new Aston Martin.