If you are of those iPad owners, who often use the tablet to watch movies or listen to music, you have already realized the need of external speakers, instead of build-in mono audio of the iPad. You might also want to share and enjoy your music on both, at home and on the road, so here are our pick of a possible iPad speaker solution.
iUi Design's BeLong iPad Speaker will allow you to share the sound and video with friends and enjoy more louder and clear stereo sound than the integrated in the iPad. The compact, well designed slim bar speaker have dimensions of 190mm(W) x 37mm(H) x 25mm(D) and packs two 15mm drivers, covered by mesh painted in black with iUi Design logo in the center, which lights up blue.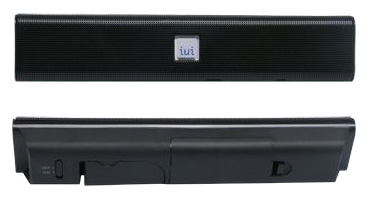 There are also a foldable clip which is used to stabilize the BeLong speaker to the iPad, a on/off switch and a USB port to charge up the buid-in 1100mAh Lithium Polymer battery. On the bottom side is placed a 15cm long cable with 3.5mm audio jack which can be put in a specially adapted for this channel. The speaker also comes with an additional phonojack extension cable.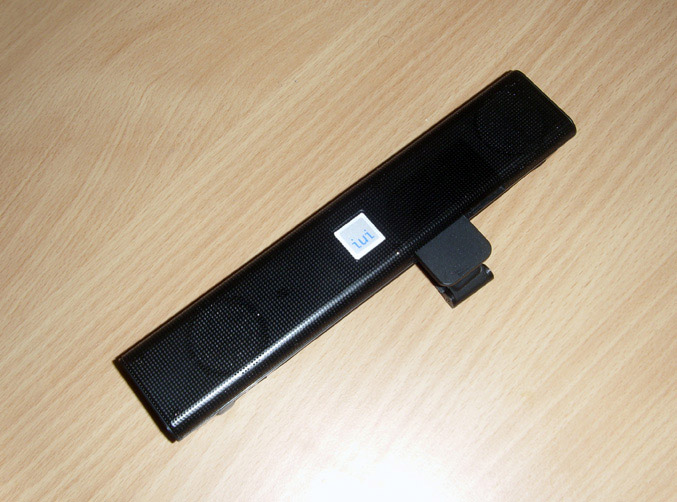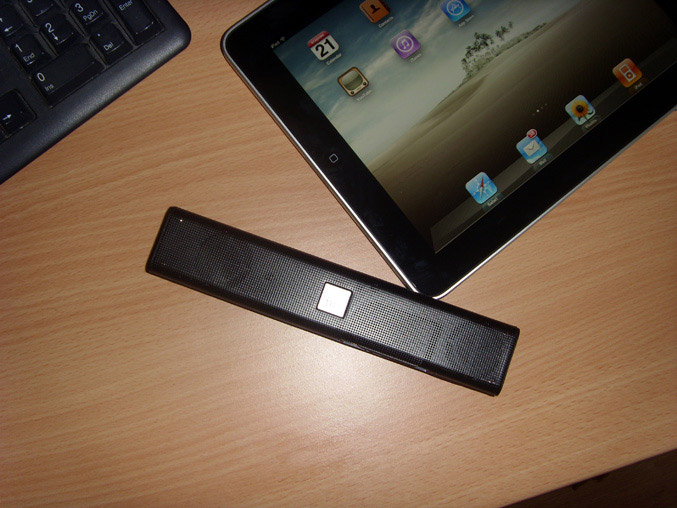 The BeLong is designed to be used in both Portrait and Landscape modes, but unfortunately the clip mechanism don't hold well at all. iUi design ship the speaker with additional rubber pads which you could put on the clip, but It still has a tendency to slip off form the iPad, especially with abrupt movements. The clip holds better only when the iPad is covered by a protective case, which add some extra mm thickness and better grip, compared with the tablet's glass and aluminum surfaces.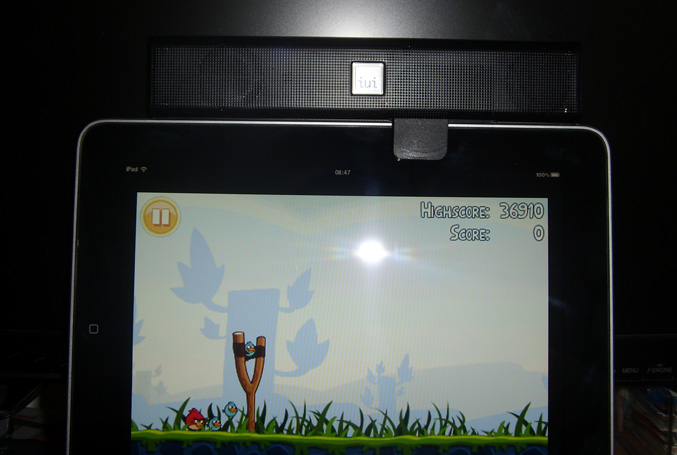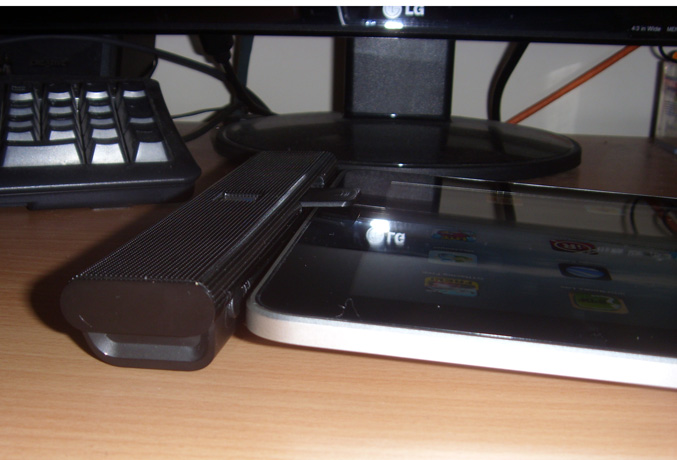 About the audio quality, it is good for its size but not any spectacular. The audio is clear and much louder than the iPad's integrated sound, but the bass level is less than the described "Deep bass" in the iUi's website. But you know portable speakers are about compromise – how much sound quality are you willing to trade for weight and size! Overall It can fill up a small room or to be loud enough to watch a film with a couple of friends.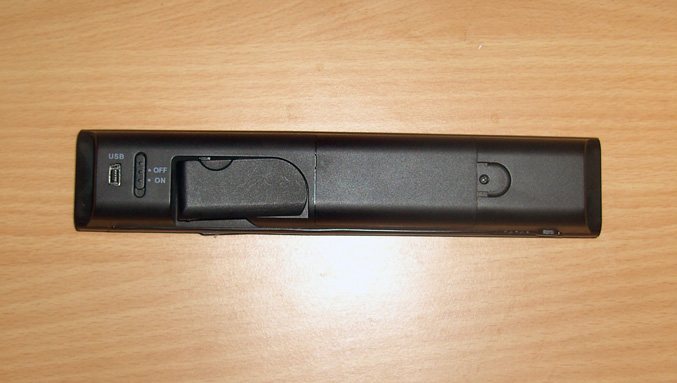 Conclusion:
Overall the iUi Design's BeLong speaker is a nice product, well made and with solid construction, apart from the clip mechanism. The sound quality and loudness are average, not impressive, but still better than the iPad buid-in. It will match perfectly on people who need a budget external sound solution in compact size during their travel and don't want to break their money-box, and in same time want to enjoy this better…
BeLong iPad Speaker price:
AAA version: US$20-25
Li-ion version: US$35-40
You know, It's all come down to this – what price will you pay to pack more impressive features into a small package?
Pros:
compact size
light weight
cheap
built in battery
Cons:
Average sound quality
awkward clip mechanism
lacks of bass level