Panasonic announces new price for 103-inch Full HD Plasma
Panasonic  announced that 103-inch Plasma Full High Definition 1080p Display -the world's largest Plasma commercially available – will now be priced at $50,000. When it debuted in December 2006, the made-to-order HD Display was priced at $69,999.95.
Since its debut, more than 6,000 Panasonic 103-inch HD Displays have been installed worldwide, far exceeding initial expectations.
"The combination of advancements in Plasma production technology and the tremendous worldwide success of the Panasonic 103-inch Plasma HD Display over the last two plus years have enabled us to increase production as well as efficiencies, and thereby make it available to a wider range of customers at a lower price point," said Andrew Nelkin, President of Panasonic Professional Display Company. "When our 103-inch Plasma first debuted, it was a made-to-order product. It soon became obvious that in ultra-large screen sizes, nothing comes close to the Panasonic 103-inch Plasma in delivering crisp, clear, blur-free images in 1080p High Definition. Demand for the 103 exceeded our initial expectations, and its popularity continues."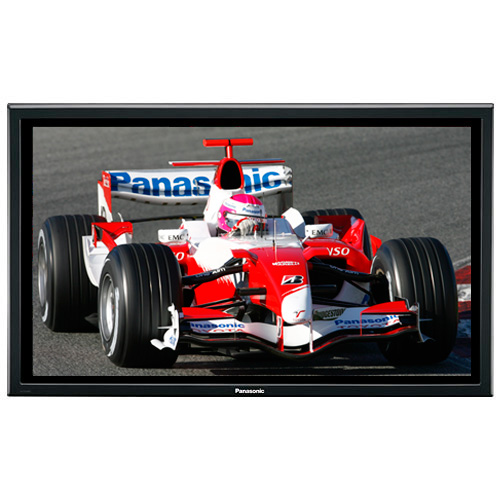 The Panasonic 103-inch HD Plasma Display has been installed in a wide range of high-visibility commercial applications in the U.S. including:
* NBC Network's Sunday Night Football studio
* NBC Network's 2009 Beijing Summer Olympics studio
* CBS Network's The Early Show set
* TNT Network's NBA Playoffs studio
* Sam's Town Hotel & Gambling Hall (Las Vegas, NV)
* Pechanga Resort and Casino (Temecula, CA)
* The U.S. Patent & Trademark Office's Inventors Hall of Fame (Alexandria, VA)
* New York's City Hall (New York, NY)
* East Coast Malls (White Plains, NY and Jersey City, NJ)
Source: Panasonic