The UK branch of the Dutch electronics giant Philips has unveiled a new pico projector – the PPX2480. The novelty targets the high end of this market and boasts an image of up to 120 inches
The new Philips product is also very bright – the LED lamp is rated at 80 lumens when plugged in and works at 55 lumens when running on the integrated battery – powerful enough to provide energy for two hours of playback.
The new Philips PPX2480 pico projector also boasts 854 x 480 pixels of maximum resolution, while the contrast ratio is set at 1000 : 1. The projector includes 2 GB of on-board memory too and provides a microSD card slot in case you need additional memory. There's also a USB port, HDMI and VGA ports and MP4 video support.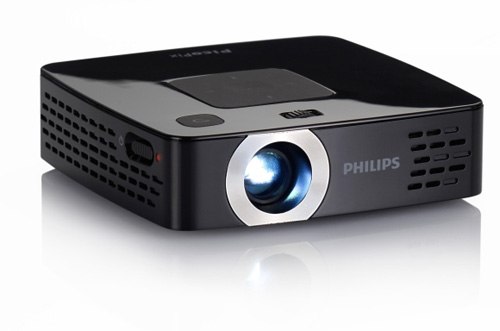 The projector will sell for 280 British pounds in the UK (approximately 450 USD) and will most likely be available worldwide later on.
Source: Electronista.com