Sony unveils its latest Blu-ray player for entertainment enthusiasts who are seeking an unforgettable home theatre experience.
Incorporating the latest in cutting edge technology, the BDP-S360 delivers pristine 1080p picture quality, with full 7.1 surround sound via a compatible AV receiver. This can be achieved through newly incorporated DTS-HD and Dolby TrueHD decoding capabilities, the first time these features have been made available on an entry level Blu-ray player from Sony.
Sony is also launching three new BRAVIA Theatre systems, the HT-FS3, HT-SS360 and HT-SF360, which provide exceptional high definition sound to fit seamlessly with the incredible high definition images produced by the BDP-S360 and create a superlative home theatre experience .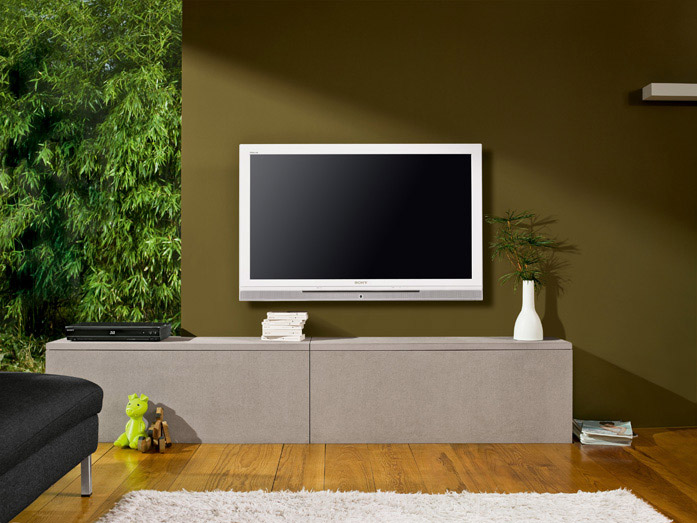 By offering the opportunity to immerse yourself in the exciting world of BD-Live™, the BDP-S360 takes interactive entertainment to another level. This feature continues to break new ground, breathing fresh life into your movie viewing by allowing you to download and stream bonus content such as additional scenes, trailers and movie-based games. The BDP-S360's built-in USB port means that exclusive additional content can also be downloaded from special websites dedicated to movies boasting these features and saved onto an optional USB flash storage device.

"The BDP-S360 is a gateway to a whole new world where movies are a total immersive experience. We believe that the BDP-S360 is a must for every HDTV owner, as it combines sleek product design with high-class performance features," says Julien Dalle, Senior Business Manager, Home Video Marketing of Sony Europe. "This new model shows we are 100% committed to the constant development of our Blu-ray range to ensure that we are incorporating the latest format advancements. Blu-ray is the ultimate HD format and the interactivity of Sony's Blu-ray players is the main reason so many of us are choosing them as the basis for our home entertainment experience."
And consumers don't need to throw out their existing DVD movie libraries; instead, they can give them a new lease of life with the BDP-S360. Equipped with Sony's Precision Cinema HD Upscale technology, the BDP-S360 can convert standard definition signals to 1080p, providing a near high definition picture via High Definition Multimedia Interface (HDMI) so that you can enjoy seeing your favourite films in a whole new way.

With its quick start up mode, the BDP-S360 allows you to begin operating your Blu-ray player in just six seconds, a time unrivalled by other products available today. Its BRAVIA sync technology enables you to control the player, BRAVIA TV and home theatre system with just one remote control, meaning you can switch all three products with the touch of a single button. Also included is the added functionality of Bonus View, providing Picture-in-Picture capability with certain titles, meaning you can watch that insightful director's commentary in realtime alongside the main movie in stunning HD.
Additionally, the BDP-S360 adds Sony's Precision Drive™ technology, which helps to detect and correct wobbling discs from three directions, supporting stabilisation of the playback of bent or scratched Blu-ray Discs and DVDs. It also supports Deep Colour video output and AVCHD discs encoded with x.v.Color™ (xvYCC) technology.
The BDP-S360 also includes those features users have come to love in Sony's Blu-ray range, with 24p true cinema for cinematic picture quality, allowing you to see movies exactly as the director intended them to sound and feel, and, last but not least, the extremely user-friendly experience that is the Xross Media BarTM. This final feature provides simple and intuitive navigation between menus that is head and shoulders above the competition.
Indulge in great entertainment with Sony's home theatre systems
Designed specifically to perfectly complement the BDP-S360, the three new BRAVIA Theatre systems from Sony provide consumers with a choice of powerful performance and unobtrusive design. Pairing any one of these surround sound systems with the BDP-S360 will provide you with a seamlessly tailored, sleek and powerful home theatre experience.
The HT-SS360 and HT-SF360 models give consumers the choice of elegant floor-standing speakers (HT-SF360) or satellite speakers (HT-SS360) for a more understated look. Both come equipped with a hefty 1000W power output, support pristine High Definition sound when hooked up to a Blu-ray player and are BRAVIA sync enabled.
Nobody wants a living room cluttered with wires, so Sony's home theatre systems provide the capability for Sony's S-AIR™ wireless technology. This provides great surround sound experience without any clutter. Both the HT-SS360 and HT-SF360 come with Sony's intelligent DCAC (Digital Cinema Auto Calibration) technology, which makes setting up your speakers easy, by measuring a variety of key factors such as speaker distance, volume and frequency to provide the optimum surround sound for music and movies. When coupled with DCS (Digital Cinema Sound), which enhances the surround sound experience with its Cinema Studio Modes, it all adds up to high-quality surround sound that allows you to experience movies in the way they were originally intended.
The HT-FS3 home theatre system completes the package, providing a superb surround sound experience without littering your living room with wires and clutter. It offers FM/AM Radio functionality and 2.1 channels of S-Force PRO Front surround sound for a comprehensive cinematic atmosphere. Like the HT-SS360 and the HT-SF360, this home theatre system is fitted with a Digital Media port that enables you to play music stored on MP3 players, computers or mobile phones.
With perfectly matched Blu-ray players and home audio systems, Sony are helping consumers move towards a totally connected lifestyle with Blu-ray firmly at the centre.
Source: Sony