In a move to provide customers in the professional recording and broadcast community with superior sonic performance coupled with an attractive aesthetic design, AKG Acoustics introduced its new K 702 dynamic headphones at InfoComm '08

The new K 702 headphones advance the legacy and sonic integrity of the successful K 701, are accompanied by personalized fitting ear pads, light weight and come in a sleek stage blue finish to withstand the wear and tear of professional studio life.
"We wanted our K 702s to look as good as we know they sound," explained Sonja Malzer, Product Manager, AKG.  "The white K 701s were extremely successful and much loved as personal monitors, but they were victims of their own success and studio life took its toll on the pristine white.  As such, we're continuing the K 701 in white and we expect that product to be a very successful personal monitor but we're now also offering the new K 702s for applications where there will be numerous discrete users and busier traffic."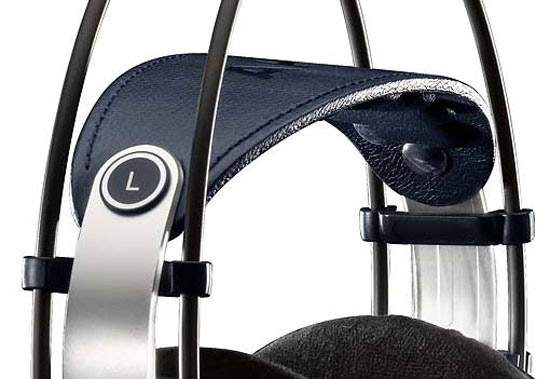 The AKG K 702 headphones feature besides its professional detachable cable a revolutionary flat-wire voice coil technology for accurate sound and transient response for professional use as well as around the ear headphones for personal use.  The sound clarity is enhanced with the patented Varimotion 2-layer diaphragm, which produces clear highs and accurate bass response. The AKG K 702 headphones feature audio bandwidth of 10-39,800Hz, efficiency of 105dB SPL/V; max. input power: 200mW, rated impedance: 62 ohms and light weight of just 235g.
"Above all else, the new K 702 sounds exceptional!" Sonja Malzer continued.  "Everyone who uses them speaks of the great sound and this underscores AKG's 60-year heritage and single-minded commitment to quality audio in all applications!"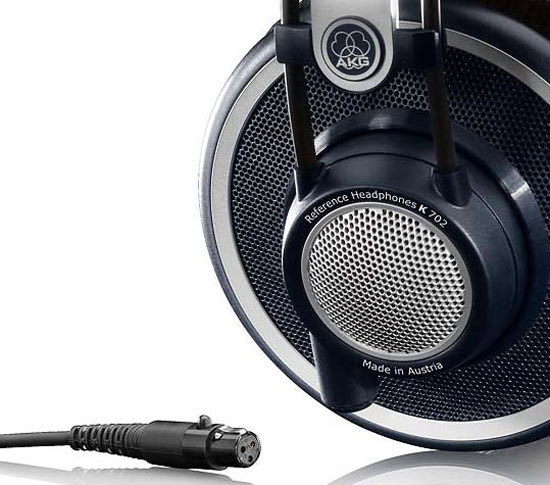 SPECIFICATIONS
System / Design Dynamic / Circumaural, Open
Audio bandwidth 10 to 39.800 Hz
Efficiency 105 dB SPL/V
Max. input power 200 mW
Rated impedance 62 ohms
Weight without cable 235 g, (8.3 oz)
Cable 3 m, (10 ft.), 99,99% OFC detachable cable
Stereo adapter 3,5/6,3 mm, (1/8" to 1/4″)
Finish Stage blue
Packing dimensions 220x130x192
Units / Master carton 6
Master carton dimensions 600x400x300
Net / shipping weight 340 g (12 oz.) / 655 g (1.45 lbs.)
Available accessories Velvet ear pads
Coiled cable (5 m)