Audio-Technica announced the introduction of its AT-LP120-USB Direct-Drive Turntable System, a professional-quality USB turntable and software package. The AT-LP120-USB is designed to meet the demands of professional use, and provides consumers with the flexibility to enjoy top-quality vinyl playback and easily transfer records to digital media files. The AT-LP120-USB is a true high-performance USB turntable system that combines exceptional performance and sound with total ease of use.
The AT-LP120-USB includes a direct-drive turntable and phono cartridge, PC- and Mac®-compatible software, a USB cable and accessories.
The AT-LP120-USB features a direct-drive motor with both forward and reverse "back-cueing" play capability, making it ideal for DJ as well as home use. The AT-LP120-USB offers 33-1/3, 45 and 78 RPM operation, with speed adjustment and a speed indicator. The built-in phono preamp and included cables allow connection to a wide variety home entertainment components and A/V receivers.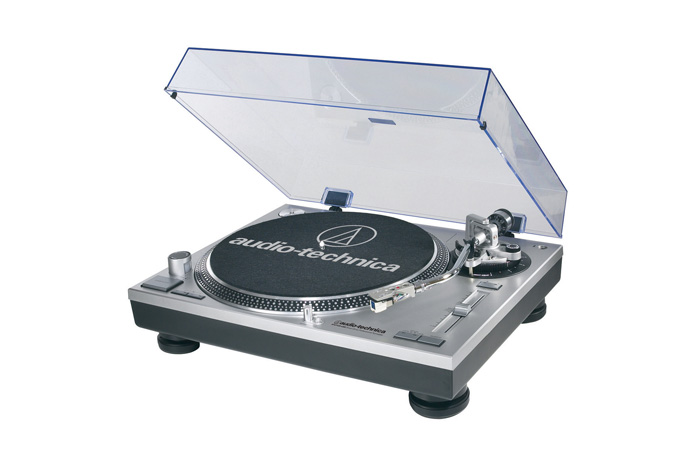 The AT-LP120-USB is designed to deliver superlative sound from LPs, 12-inch and 7-inch singles and even 78 RPM records. It features a heavy-duty cast aluminum platter with slip mat, and a pickup arm with soft damping control and adjustable tracking force, anti-skating and vertical tracking angle (VTA) for optimum playback performance. The AT-LP120-USB is supplied with a precision Dual Magnet™ stereo phono cartridge with replaceable stylus. A USB cable is included.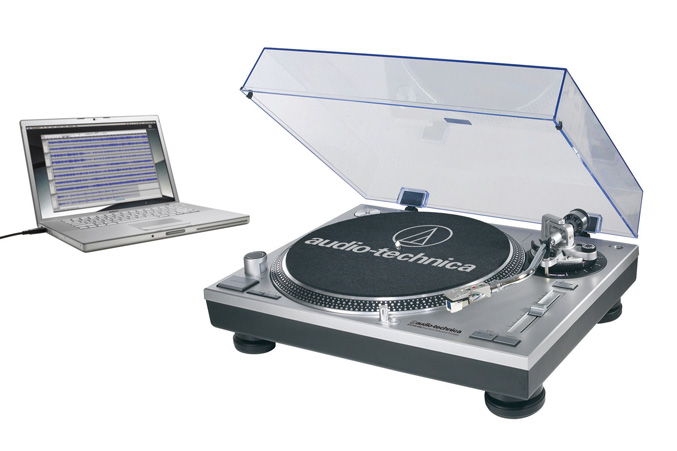 The PC- and Mac-compatible Audacity® software converts the audio on a record to digital audio files, which can then be played back on portable audio players and other devices. The Audacity software includes audio editing features including equalization and noise removal.
The Audio-Technica AT-LP120-USB Direct-Drive Turntable System is available in November 2009 online at a suggested retail price of $429.00.
Source: Businesswire