The first day of November has brought to the world a new AMD based professional graphics video card in the form of the FirePro V4900.
The new FirePro V4900 is based on the new Turks core and features 480 stream processors, 24 texture units and 8 ROPs. The core runs at 800 MHz, while the on-board GDDR5 memory is clocked at 1 GHz (4 GHz effective). The memory bus has been cut down in comparison to the "bigger brothers" and is 128-bit wide. The card features 1 GB of memory and its estimated TDP is less than 75W, which is a pretty good achievement.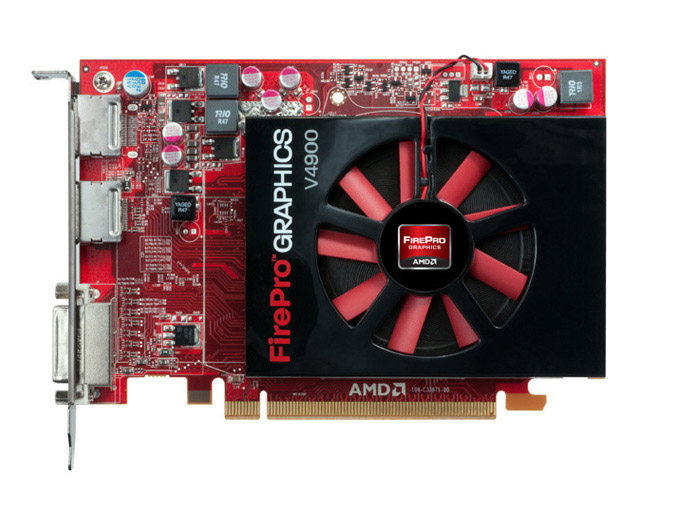 The FirePro V4900 replaces the older FirePro 3D V4800 and improves on it in a few ways. First it increases the number of stream processors, which gives an immediate boost in performance of 20% at the same clock speed. At the same time the FirePro V4900 also supports DisplayPort 1.2 and color calibration as well as UVD 3 for video decoding purposes. Yet the power consumption of the new professional graphics solution is a little lower than that of FirePro 3D V4800, which makes it an ideal drop-in upgrade.
Minimum suggested retail price for the United States is $189.
Source: Anandtech