Hi-Fi specialist Onkyo has introduced two new 3D-ready receiver/ 5.1-channel speaker packages for your Home Cinema entertainment needs, as well as a 5.1-channel speaker system only if you have already purchased a receiver and only need  5.1 speaker package.
The Onkyo's flagship HT-S9405THX packaged system is THX I/S Plus-certified and includes company's HT-R990 7.1-Channel Network A/V Receiver that supports Dolby Pro Logic IIz, Dolby TrueHD, DTS-HD Master Audio, Dolby Digital Plus and DTS-HD High-Resolution Audio Decoding. The system is also equipped with five speakers which all employ a two-way design with A-OMF cone woofers for superb mid-range clarity, plus 125w bass reflex powered Subwoofer. The HT-S9405THX incorporates a suite of Audyssey room-correction and equalization technologies – Audyssey 2EQ, Audyssey Dynamic EQ, and Audyssey Dynamic Volume – that enable the user to customise the soundstage, dynamics, and volume.
The system is DLNA compatible, allowing owners to stream content from media servers in the home and included network functionality let you to listen to Internet Radios. It also has four 3D-ready HDMI, that supports Audio Return Channel and is capable of  Video Upscaling to 4K with Qdeo Technology, plus packs a front-panel USB input that provides a digital link for iPod/iPhone and other flash memory devices.
For the more budget oriented system, the HT-S6405, Onkyo says that ticks many of the same boxes for less money.The TX-NR509 5.1-Channel Network A/V Receiver which also has THX certification, Qdeo technology, PC video input, Powered Zone 2, and Dolby Pro Logic IIz processing and also offers the same networking, connectivity and processing quality as the HT-S9405THX. As for the HT-S6405's 5.1-channel speaker set,  It includes a 80 W powered subwoofer and matching gloss-finished front, centre, and surround speakers with curved shape, made from  high-density resin designed for maximum rigidity and minimum vibration.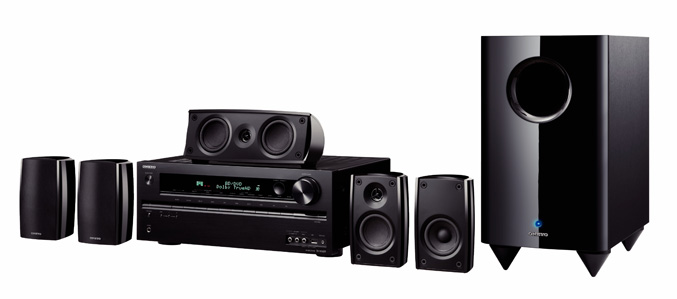 If you already got a receiver and only need a 5.1 speaker system, Onkyo offers the HT-S6405's subwoofer and speakers as separate package under the part number SKS-HT648.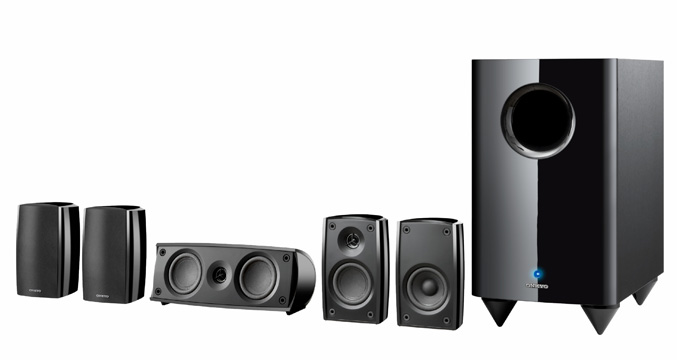 The new offerings will be available in May.
Source: Onkyo