Now you'll never be lost for words. Capturing interviews, meetings, lectures or simple voice notes has never been easier with the latest generation of colourful new digital voice recorders by Sony.
Slipping effortlessly into a pocket or slim bag, the stylish ICD-UX200 and ICD-UX300F weigh less than your mobile phone (48g). Despite their compact size, they're packed with handy features to help you capture, store and manage brilliantly clear voice recordings with ease.
The huge 4GB flash memory inside the ICD-UX300F can store more than 1,000 hours of audio (in LP mode): enough for more than a month's worth of non-stop voice recordings. And that's just the start. With all that storage space and a handy USB connector built-in, the tiny UX200 and UX300F are also a great way to store, back-up and transfer PC files while you're on the move.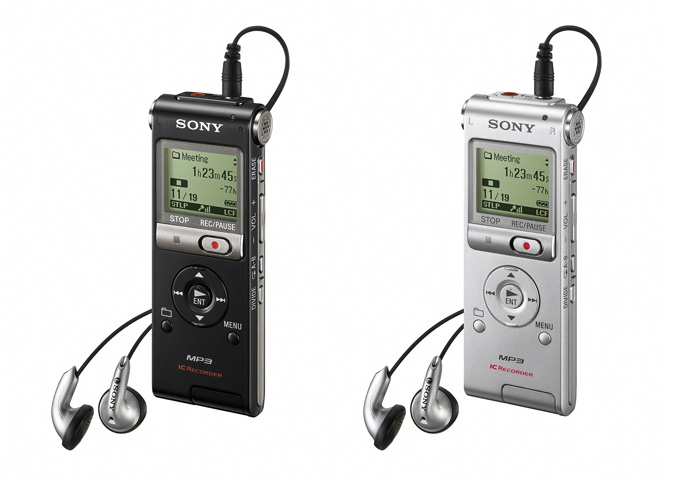 If you need some entertainment while you're on the move, you can also listen to your favourite tracks on the built-in MP3 music player, either via the built-in speaker or using the supplied in-ear headphones.
High quality digital voice recordings are captured in stereo as MP3 files. A switchable noise cut function and low cut filter reduce distracting background noise, ensuring maximum intelligibility.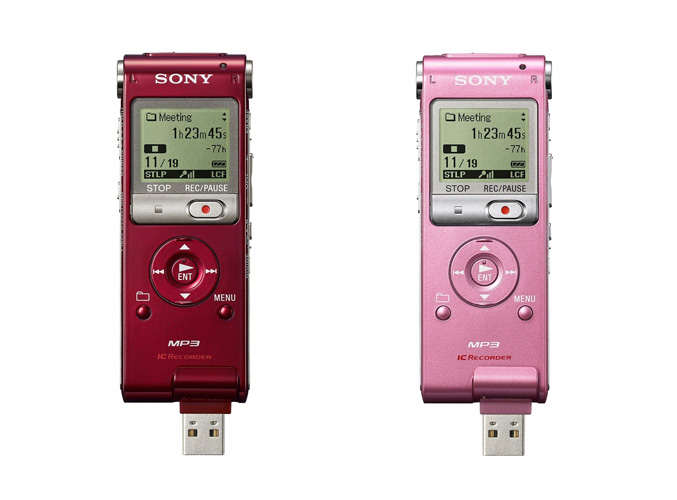 Voice playback via the on-board speaker is equally crisp and clear. 21-step digital playback speed control makes it easier to hear exactly what's been said without distortion when you're transcribing that lecture, seminar or interview.
Extra-long battery life lets you keep talking – and listening – for longer without running out of power. With an alkaline battery, recording time stretches up to 15 hours (in LP mode), while playback extends to a massive 83 hours – more than enough to hear that series of lecture notes.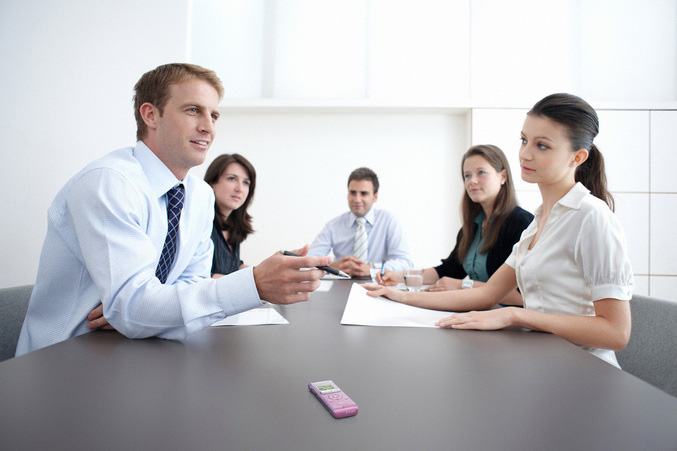 Managing recordings is supremely convenient, thanks to the generously-sized LCD with easy-to-read 5-line display. Recordings can be sorted into five message folders, making it easy to track down the right file when you've got lots of different memos or interviews to keep track of. For extra convenience, recordings can be managed and edited with Divide/Erase/Select and Move to folder functions.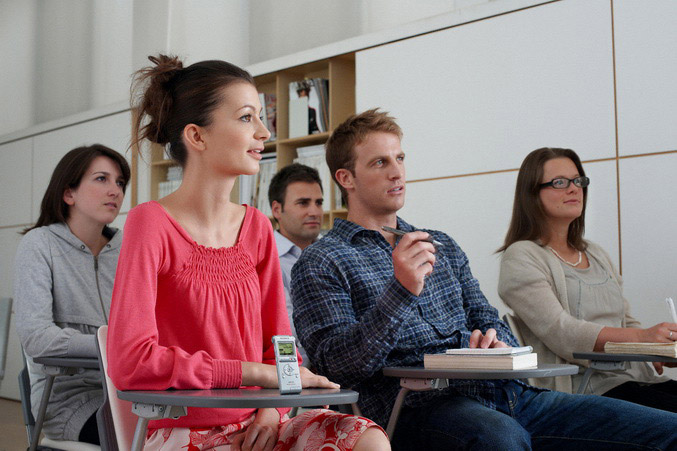 Simple drag-and-drop file support makes it quick and easy to transfer voice recordings, PC files and music tracks directly to your computer. The recorder's slide-out USB connector is protected by a handy sliding cover, so there's no danger of losing the cap while you're travelling.
The ICD-UX200 (2GB) is available in a choice of black, silver, pink and red finishes. The ICD-UX300 (4GB) is available in black or red finishes. Available in black, the ICD-UX300F (4GB) also features an FM tuner, allowing you to listen to your favourite radio programmes while you're on the move.
The ICD-UX200, UX300 and UX300F digital voice recorders are available from December 2009.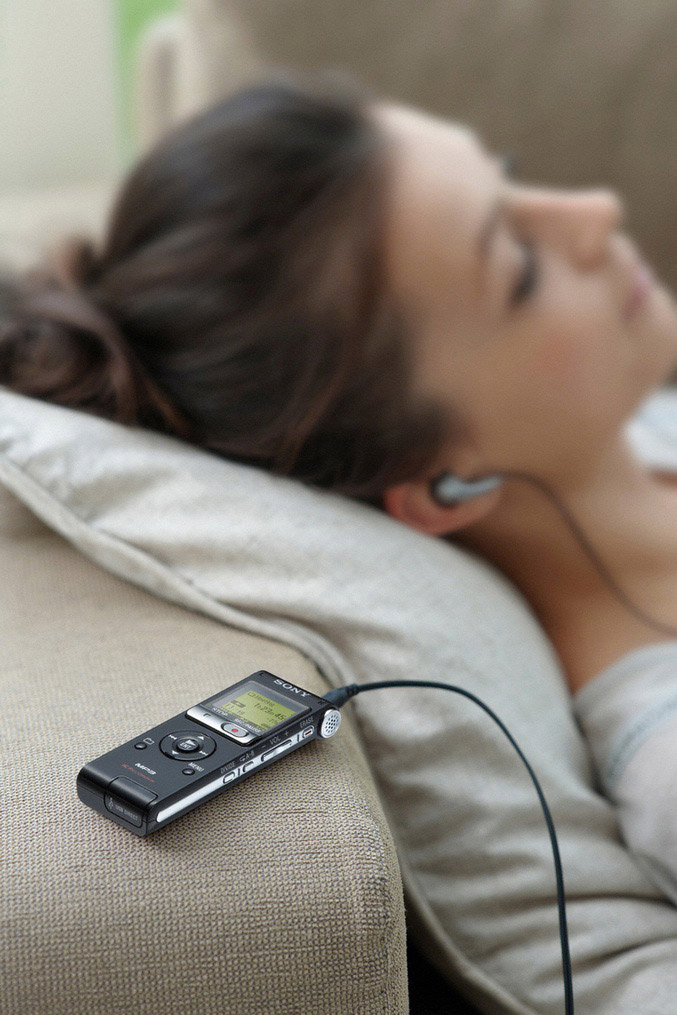 Key features/specifications:

Model
ICD-UX200
ICD-UX300
ICD-UX300F
Built-in memory
2GB
4GB
4GB
Max. record time (in LP mode)
535 hr
1072 hr
1072 hr
Recording format
MP3
MP3
MP3
Playback format
MP3/WMA/AAC
MP3/WMA/AAC
MP3/WMA/AAC
Record/playback functions
Low cut filter/Noise cut function
Low cut filter/Noise cut function
Low cut filter/Noise cut function
Editing functions
Divide/Erase/Select or Move folder
Divide/Erase/Select or Move folder
Divide/Erase/Select or Move folder
Playback control speed
Yes (21 steps)
Yes (21 steps)
Yes (21 steps)
Speaker output
90 mW
90 mW
90 mW
Battery life (Rec/Play) (LP) alkaline
15 hr / 83 hr
15 hr / 83 hr
15 hr / 83 hr
Battery life (Rec/Play) (LP) NiMH
14.5 hr / 53.5 hr
14.5 hr / 53.5 hr
14.5 hr / 53.5 hr
PC connection
Direct USB, Hi-speed USB; slide connector for no cap loss
Direct USB, Hi-speed USB; slide connector for no cap loss
Direct USB, Hi-speed USB; slide connector for no cap loss
OS compatibility
Windows 2000Windows XP

Windows Vista Windows 7,

Mac OS X (v10.2.8-10.6)

Windows 2000Windows XP

Windows Vista Windows 7,

Mac OS X (v10.2.8-10.6)

Windows 2000Windows XP

Windows Vista Windows 7,

Mac OS X (v10.2.8-10.6)

Display size
21mm (H) x 25.3mm (W)
21mm (H) x 25.3mm (W)
21mm (H) x 25.3mm (W)
FM tuner
No
No
Yes
Supplied accessories
Rechargeable battery, stereo headphones, USB cable, carry pouch
Rechargeable battery, stereo headphones, USB cable, carry pouch
Rechargeable battery, stereo headphones, USB cable, carry pouch

Source: Sony