Imation Link Wireless Audio/Video Extender streams content from your laptop

Imation reveals a glossy black fin-shaped receiver (pretty like BMW's  Roof Wing Spoiler), capable to to stream content from your computer to a television or projector.
The Imation Link  Extender uses wireless USB technology, which utilize ultra-wideband wireless USB 2.0 and according Imation,  the Link delivers significantly faster transfer speeds and lower power consumption than traditional WiFi. It has a directional antenna and enabes up to 30-feet of wireless line-of-site range. The expander is capable wirelessly to transmit audio and high-definition video (720p), Internet TV, photos, computer games, business presentations from your notebook and/or desktop PC/Mac to your television or projector.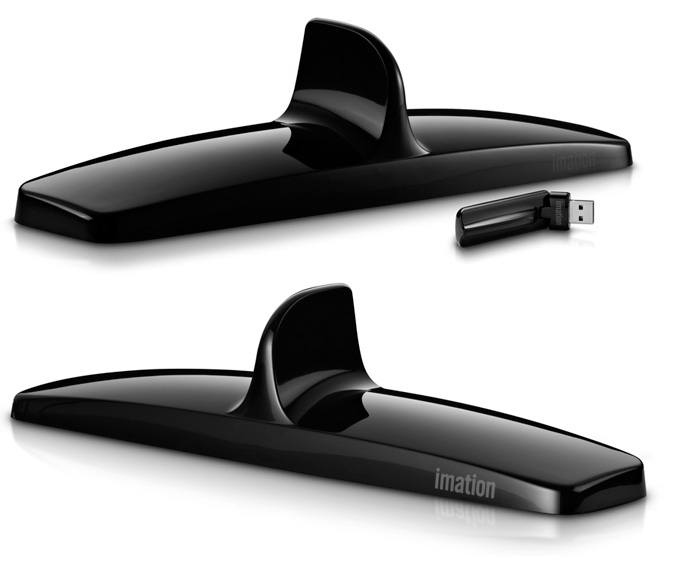 Features:
Size
10.875″ x 4.0″ x 5.5″
Display Modes
HD Video (720p)
Photos (1080p)
Audio
2 Channel Stereo
System Compatibility
Windows 7, Windows Vista, Windows XP and Mac OS 10.4 or higher
Minimum System Requirements
1.6 GHz or faster processor (Dual core recommended)
Interface
USB 2.0
The Wireless Audio/Video Extender is available now for $149.99