Swedish earphone manufacturer Jays is launching its second product of the Spring, t-JAYS, targeting the active music fan who demands better audio performance on the move. t-JAYS are offered in three variants, One, Two and Three, each with its own accessories and sound character.
t-JAYS is a sleek in-ear earphone with a warm and wide soundstage plus added practical benefits to suit active users. With an angled sound chamber optimised for a captivating and deep bass plus a warm midrange set in a wide soundstage t-JAYS are perfectly suited for long listening sessions. The 8 gram earphone is equipped with a dynamic speaker with a 10mm Neodymium element plus a strong detachable 60 or 130 cm Kevlar cord, for use with headsets, iPhone Adapters and Bluetooth solutions. The t-JAYS cable can be worn over the ear to ensure that it is comfortable and secure for sports performance, even with a helmet, thanks to its angled design. The cord has also been specially designed to sit closer to the body to provide a reduced burden on the ear.

Jays strives to offer individualized products rather than keep a one-size-fits-all approach, as such t-JAYS are offered in three variants of price, sound quality, finish and accessories. The speaker size remains the same in every model, but each upgrade offers increased frequency response. All models feature a newly-developed strong detachable TPE-coated cable made of Kevlar, a goldplated contact and are presented in various finishes ranging from the Standard Black to Deep High Gloss Black and Rubber Coated Black. t-JAYS Three includes a stereo splitter, a flight adapter, and a newly developed protective travel case.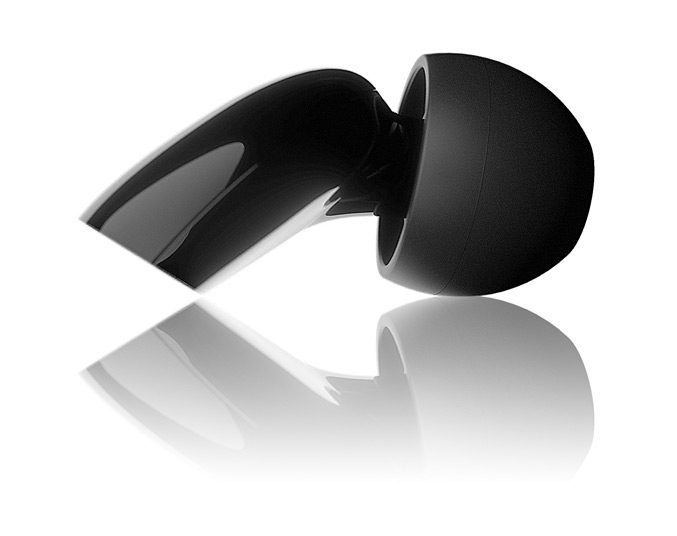 "With t-JAYS we feel that we've really hit the mark with a top quality, flexible, almost sports-performance earphone which has a broad and warm sound that makes it comfortable for long listening especially in tougher, more active conditions", says Peter Cedmer product manager at Jays. "We've packed in a host of innovative touches in addition to our usual high performance but with a number of options offering different price points for our users."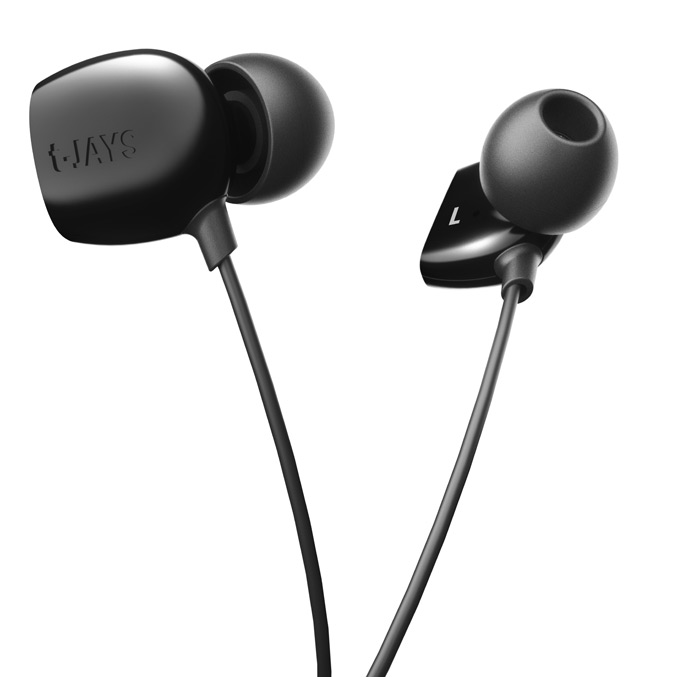 t-JAYS One, Two and Three will be available in May and the target price is USD 79, 89 and 99 (ex Tax) for each model.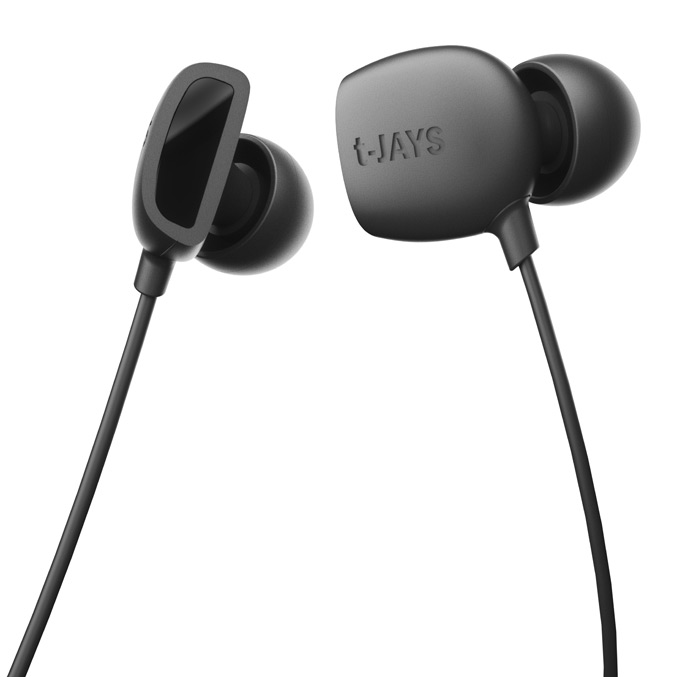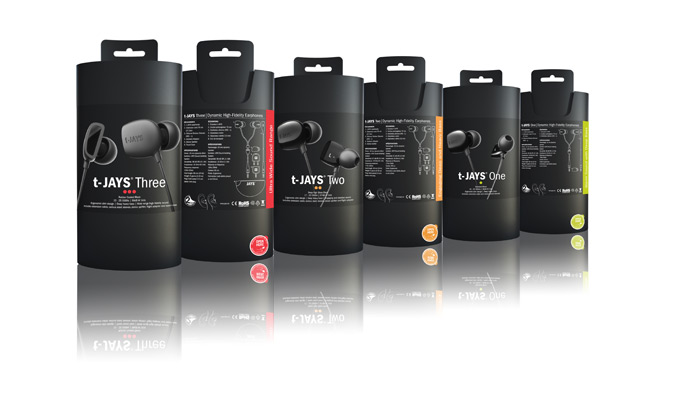 Source: Jays