Bang & Olufsen has unveiled its latest beauty – BeoVox 2 in-wall, loudspeaker which can be rotated and tilted, to allow you adjust the speaker to desired direction for better listening position.
The elegant BeoVox 2 has a circular shape with an asymmetric cut through and a combination of of fabric and aluminium finish. It uses a two-way speaker with customised driver units  and is available in two versions – BeoVox 2-1 with a 3" longthrow midrange/woofer and BeoVox 2-2 is based on a 5" woofer for added depth, but both are equipped with a 3/4" tweeters for high range reproduction and come in black and white variants. The speaker cabinet can be angled  forward, in intervals of 1 degree up to 45 degree angle (BeoVox 2-1) or a 30 degree angle (BeoVox 2-2) allowing you to decide where to direct the sound.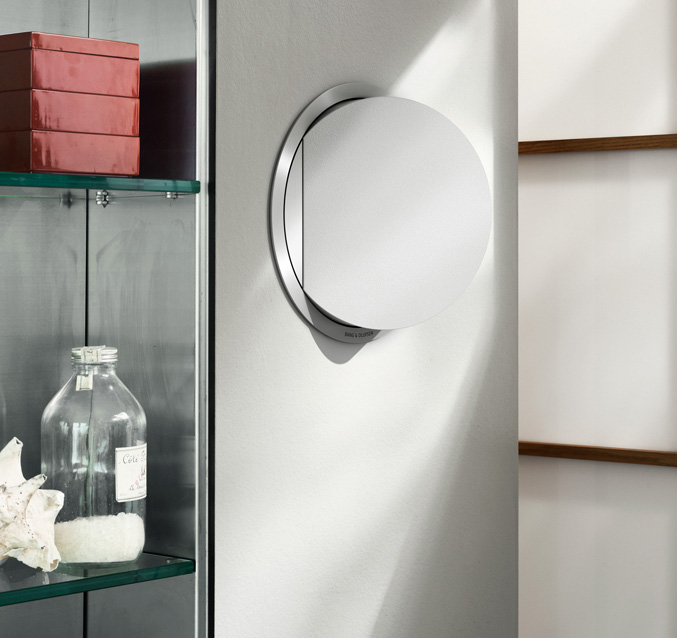 Unfortunately the BeoVox 2 speakers pricing was not announced.