Asus has finally officially announced its interpretation of the Ultrabook platform, which in their case comes under the name – Zenbooks. The first two models -the 11.6-inch UX21 and the 13.3-inch UX31 features precision-crafted aluminum alloy casings with "razor thin edges" and a curved center section, measuring only 3mm at the front and 9mm at the rear.
Both Zenbooks are equipped with LED Backlight displays with 1366 x 768  and 1600 x 900 (UX31) resolution, respectively, and under the hood pack the power of the second gen Intel Core i3/i5/i7 processors, offer SATA III solid state drives (up to 256GB), along with the obligatory 802.11 b/g/n WiFi,Bluetooth v4.0, card readers, USB 3.0 and HDMI ports. They feature ASUS' patented Super Hybrid Engine II technology, which intelligently conserves battery life, enables 2-second resume of the notebook from sleep and makes automatic data backup when the battery reaches 5% . As for the battery life, Asus says that the UX21 offers up to five hours of operation, while the UX31 enables up to seven hours on a single charge.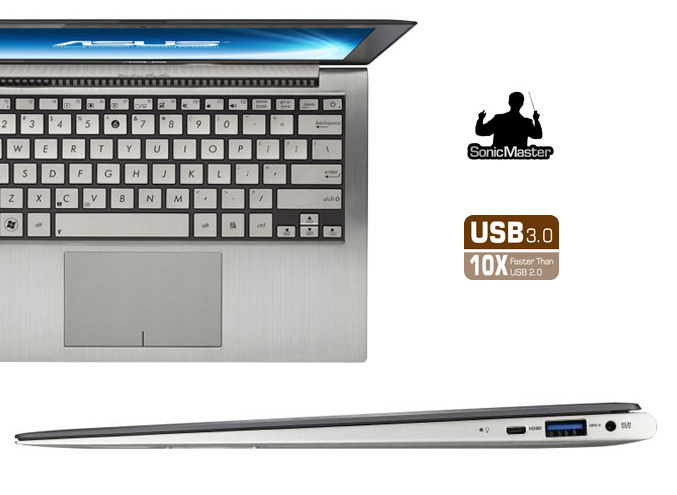 Asus' Zenbooks also comes with stereo speakers, enhanced with Asus SonicMaster technology and Bang & Olufsen ICEpower tech,  and USB Charger+ technology for faster charging via USB. Asus also has integrated a custom cooling technology which uses a V-shaped channel with a unique copper fin design for improved airflow and cooling.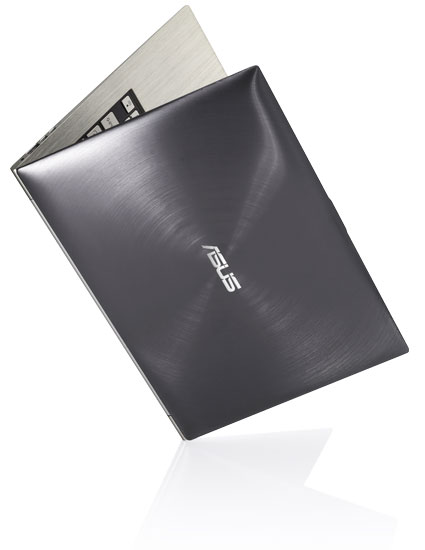 The 11.6-inch UX21 measures 29.9 x 19.6 x 0.3 ~1.7 cm  and weighs just 1.1 kg, while the 13.3-inch UX31 has dimensions of 32.5 x 22.3 x 0.3 ~1.7 cm and weighs 1.3kg. Both Zenebooks are available for orders with prices starting at $999.
Source: Asus