Klipsch has announced its first Wireless Subwoofer Kit,  calledl WA-2 which offer wireless flexibility and plug 'n play functionality.
The new kit includes a transmitter which you can plugs into the "Sub/LFE out" or "L/R pre-out" port of any stereo/home theater component, and a receiver which plugs into the "WA port" on the back of the KGI subwoofer. This accessory is meant to add simplistic wireless capability to the KGI subwoofers, including the Klipsch SW-110, SW-112, SW-308, SW-310, SW-311,  the Energy ESW-M6 and ESW-M8, Mirage MM-6,MM-8 and the Jamo Sub 800. This wireless kit allows for convenient bass enhancement of music, home theater and whole-house audio systems.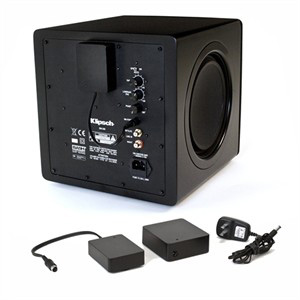 The Klipsch WA-2 Wireless Subwoofer Kit will be available for purchase in summer 2011.