The Korean company LG has announced a new sound bar that captures attention with original looks and functionality.
The novelty, known as BB5520A, can be mounted on a wall and fully supports Blu-Ray playback as well as MKV, MVC and TS video files. The new LG sound bar also offers 3D sound and LG Smart TV access.
The BB5520A sound bar is in fact a 4.1-channel audio system with enhanced capabilities. Offering 430 watts of sound power, the sound bar comes with two HDMI inputs and one HDMI output port. The device also supports Wi-Fi, the DLNA data exchange protocol, the Wi-Fi Direct technology, Karaoke functions, LG Smart TV, the LG Apps store and a universal search function. But this is not everything – for all music aficionados LG has also prepared support for external hard drives with only one limitation – the external HDD must not be larger than 2 TB in capacity.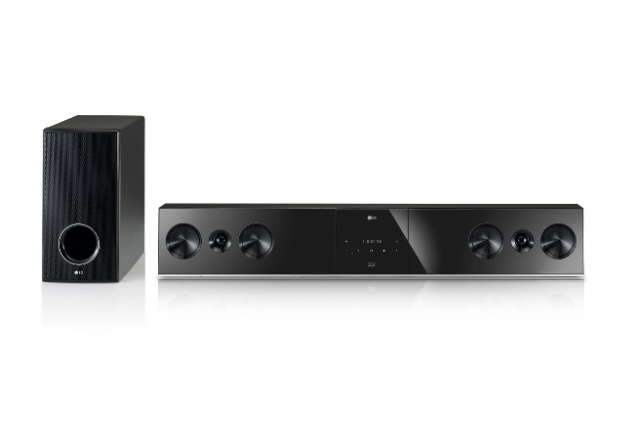 Perfect for home usage the new LG BB5520A sound bar is now available for a price of around 900 USD.
Source: HWP.ru