Polk Audio, the Speaker Specialists®, introduce the new speaker that will take Rock Band® and Guitar Hero® game-play to a new level of depth and detail. Polk's new HitMaster(TM) applies the company's audio prowess to a new category of gaming stage monitors that are designed for use with the latest music-based games.
"Rock Band and Guitar Hero are a blast, but what impresses me the most about these games is the extraordinary attention to the quality of the recording masters themselves," commented Mark Suskind, Vice President of Product Line Management for Polk Audio. "But with all this attention to the quality of the soundtracks, most games are played through standard TV speakers, which are dismal at best.
"That's where HitMaster will make a difference. Unlike other stage monitor gaming speakers, HitMaster is designed to bring a real-on stage presence to game-play, with sonic output that is worthy of the Polk brand," said Suskind.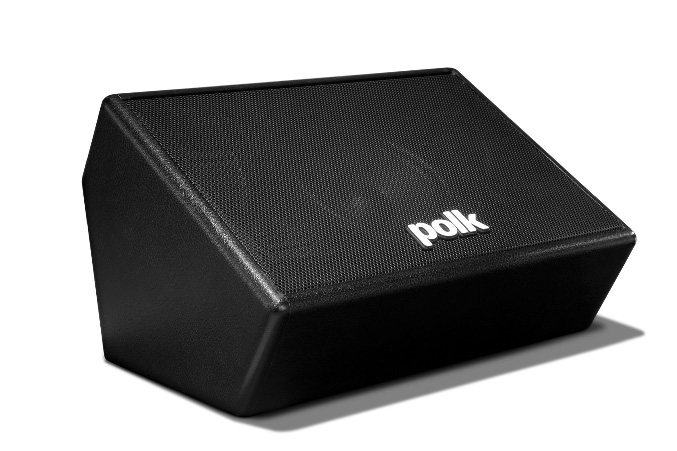 HitMaster features a single-point stereo design that includes two 2.5″ x 5.5″ horns with two 1″ neodymium tweeters surrounding a 6.5″ woofer, housed in a cabinet that measures 14″w x 9 1/2″h x 8 1/2″d and weighs 13 lbs. By employing single-point stereo, HitMaster produces a wide, immersive soundfield that brings a live concert sense of realism to the latest crop of music-based games.
PolkAudio's HitMaster plays loud, clear and detailed, pumping out 80 Watts maximum, 60 Watts RMS, with total frequency response rated at 40Hz-20kHz (-10dB). Line level inputs and outputs are included, making it easy to "daisy chain" two or more monitors. Additionally, there is a 1/8″ input jack for direct connection to TVs, iPod® players and other sources with a 1/8″ headphone output.
"Polk is no stranger to the gaming business," said Suskind. "Our SurroundBar® Instant Home Theater set the standard for the sound gamers should expect from their favorite game systems. HitMaster provides yet another option, bringing the on-stage experience to players who want to hear the music as it is meant to be heard."
Added Suskind: "Music games like Beatles Rock Band® are rightfully cited for sounding as good if not better than the original releases, so why play them through toys or TVs? A high quality recording deserves a real speaker that reveals all the beauty of the original master, and this is exactly what HitMaster provides."
Polk Audio's HitMaster gaming speaker will be available early next year at a suggested retail price of $99.99.
Source: Polk Audio