JBL presents its first iPad loudspeaker dock which feature an universal connector that will also hold firmly your iPod and iPhone and lets you rotate them to portrait or landscape orientation.
The OnBeat dock features Dual JBL Phoenix full-range transducers with 2 x 7.5-watt amplification and computer-optimized DSP equalization, delivering frequency response (70Hz – 20kHz). It is capable to send video/audio content form Netflix, YouTube, Skype conversations or any content from the Web directly to your TV via an optional composite cable.
It is also equipped with USB connection to sync and charge devices when connected to the iTunes music library and a 3.5mm stereo mini-jack auxiliary input to connect any other media devices. It comes with a an infrared remote and will be available April for $149.95.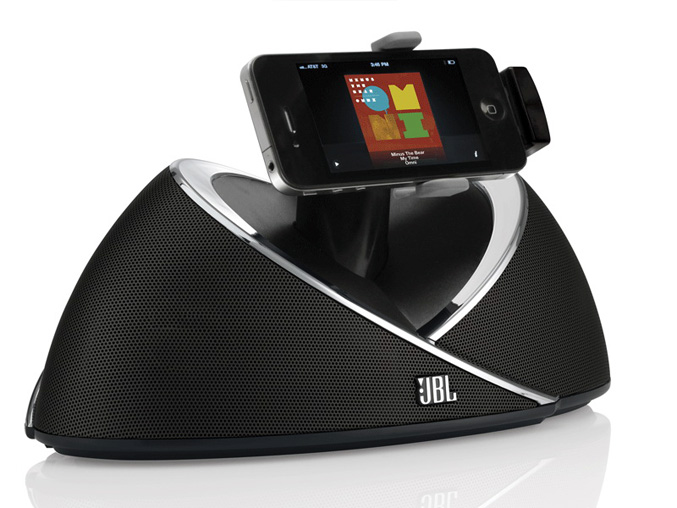 Source: JBL