Yep, another speaker docks which promise premium sound quality, this time form Sony, the new RDP-X500iP model and an updated version of the company's popular speaker dock ICF-CS15iP.
Compatible with  iPod, iPhone and iPad, the RDP-X500iP is enriched with a built-in subwoofer, Clear Phase DSP sound processing and 4.8 cm magnetic fluid speaker for higher sound pressure levels, and  dual passive radiators for added bass response. Along with the front-mounted dock, there is also an auxiliary audio input, if you want to hook up other sound sources. The system features sophisticated design with brushed stainless steel accents, measuring 401 mm x 176 mm x 160 mm  and also comes with a remote control. It will be available next month for $299.95.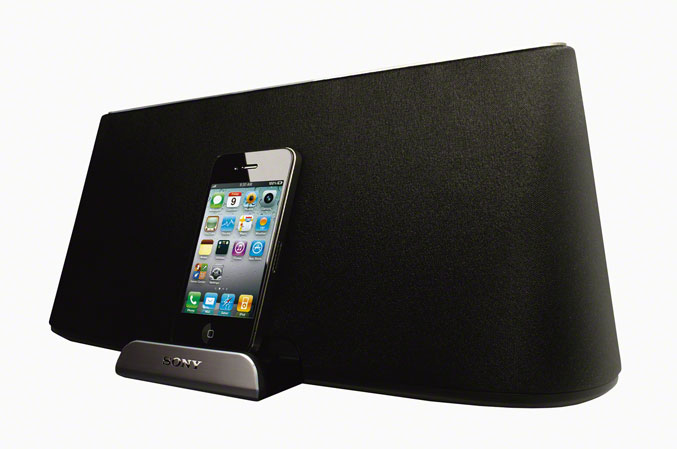 In addition, Sony also unveiled an updated version of its dock/clock radio called ICF-CS15iP. It has flexible dock connector that will allow you to charge your iPod and iPhone, as well as playback music boasted by MEGA BASS and Mega Xpand sound modes. It also offers dual alarm functionality, 2-5-7 day alarm feature that supports different settings for weekdays, weekends, and AM/FM radio. This speaker dock will come with a handy remote control in October for $99.95.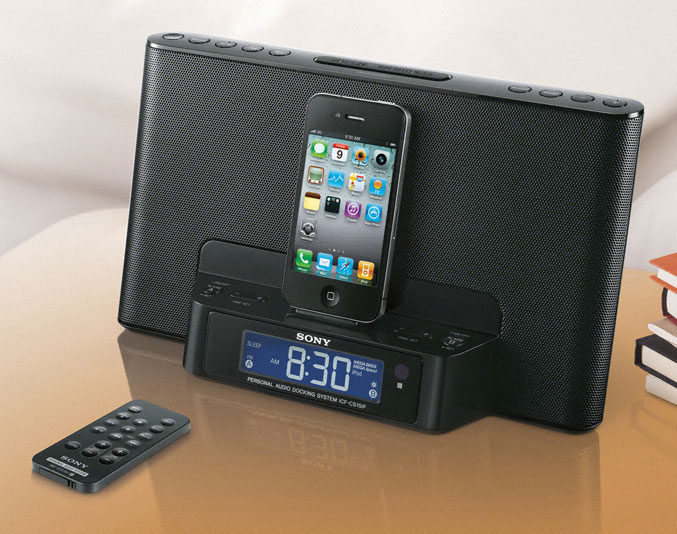 Source: Sony