Sony Professional today unveiled its brand-new DVCAM Camcorder, the DSR-PD175P, offering the latest in Sony imaging technology specifically applied for Standard Definition productions. The new camcorder builds upon its market acclaimed predecessor, the DSR-PD170P, by providing a broad range of functionality suitable for a wide variety of applications. With enhancements in video and audio quality plus operability, the DSR-PD175P is set to become the new benchmark in the compact SD camcorder market.
The new camcorder uses Sony's 1/3-inch 3 Exmor™ CMOS Sensor system with ClearVid array. This imaging technology is complemented by Sony's Enhanced Imaging Processor™ (EIP) system to achieve high resolution, high sensitivity, wide dynamic range, and excellent colour reproduction. Through the use of this technology, the DSR-PD175P is able to offer a superb low-light performance of 1.5 lux, vital for situations where the operator is unable to control ambient light conditions, such as during wedding and documentary production.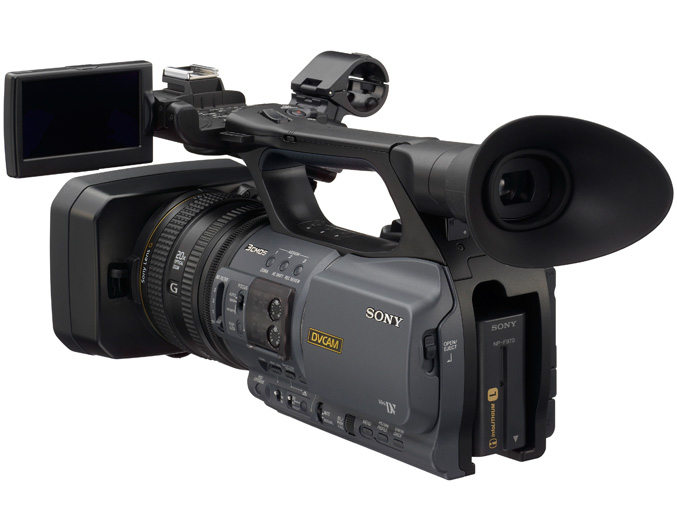 The camera's picture performance and flexibility is further improved through the use of the fixed Sony G lens. This sophisticated lens incorporates Sony's unique optical design and quality control. Moreover, it's been optimised to perfectly complement the advanced image sensor and image-processing technology in the camcorder. This lens offers a wide 29.5mm angle lens and 20x optical zoom. The lens also offers three ND filters (1/4, 1/16, 1/64) and independent focus, zoom and iris rings.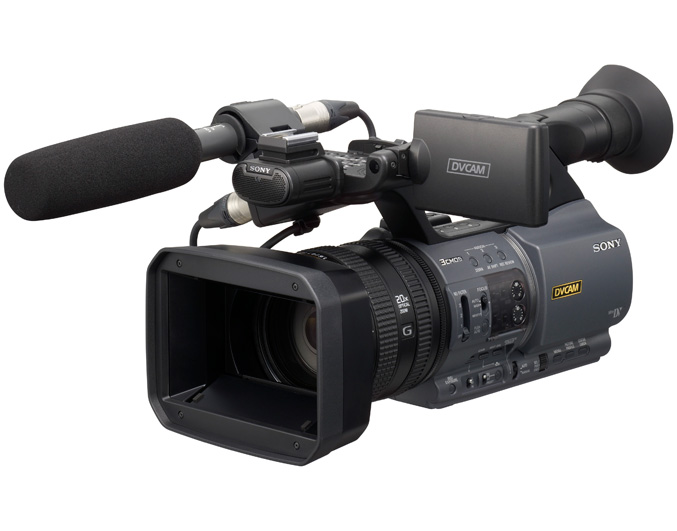 "From wedding and event videography, through to corporate TV production and right up to broadcast documentary production and newsgathering, the DSR-PD175P is the perfect tool for standard definition production," said Bill Drummond, European Product Manager, Sony Professional. "There is continuing demand for high quality DVCAM production tools in many of our markets and the DSR-PD175P has been developed specifically to respond to these important customers' needs."
Along with a brand new lens and sensor system, the DSR-PD175P also features an improved high resolution LCD panel and viewfinder making focusing and reviewing of shots easier. Migration from the DSR-PD170P is made easy as the DSR-PD175P also uses L series batteries, thus removing the need to re-invest in new battery systems.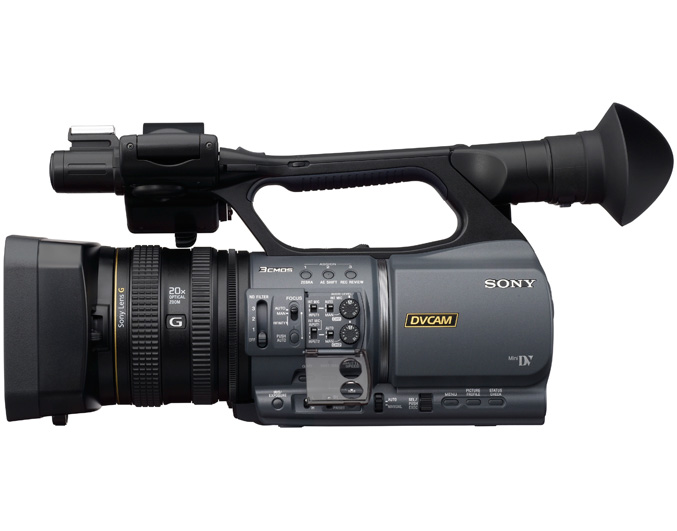 Another notable new feature is the 25p progressive scan mode which allows budget movie makers and operators to create a filmic look. The 25p image captured by the sensor system is recorded as an interlaced signal by dividing each frame into two fields. This enables compatibility with current non-linear editing and monitoring equipment that only accept interlaced signals, while maintaining the quality of the 25p image. Progressive scan mode is suitable for feature films, documentaries and music videos.
As with all of Sony Professional broadcast products enabling creative versatility is a high priority, one of the ways which the DSR-PD175P enables this is through the provision of up to six different picture set-ups, including settings for gamma and detail, which can be registered in the memory as a Picture Profile™. This labour-saving function allows operators to easily recall customised picture settings for various shooting conditions. It is also useful for matching footage shot at different times or for multi-camera set-ups.
The new camcorder also comes with a Smooth Slow Record function which enables smooth slow-motion playback by capturing images 4x faster than normal (200 fields/s), a particularly important feature for those capturing sports or nature photography. In this mode, quad-speed images are captured for six seconds, stored in the built-in buffer memory, and then recorded to tape (in either DVCAM or DV format) as slow-motion pictures lasting 24 seconds. This quad-speed image capture is the fastest speed available on any compact handheld camcorder, opening up many more creative possibilities.
The DSR-PD175P will be available in the PAL regions only from September 2009.
Source: Sony Professional