FUJIFILM North America Corporation announced Fujifilm FinePix HS10 digital camera with 30x optical zoom lens and 10 megapixel CMOS sensor. 
The FinePix HS10's built-in Fujinon 30x Wide-Telephoto zoom lens (24-720mm equivalent) offers impressive zoom capabilities and the twist-barrel manual zoom control enables the photographer to make precision adjustments, and zooming is faster and more accurate.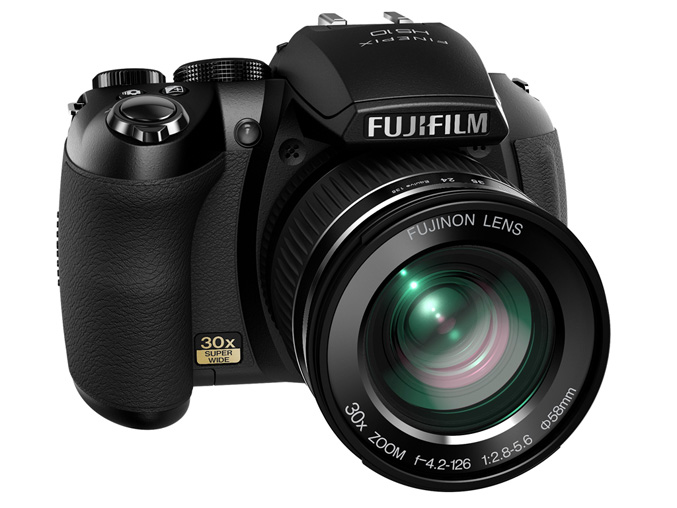 "Utilizing Back Side Illuminated CMOS sensor technology capture married to class-leading Fujinon optical design, the FinePix HS10's unique mix of advanced technologies brings several new features designed to make achieving professional-looking pictures easier than ever to the FinePix range," said David Troy, marketing manager, Consumer Digital Cameras, Electronic Imaging Division, FUJIFILM North America Corporation, "and all the while maintaining Fujifilm's legendary image quality and low-light shooting performance."
The FinePix HS10 also features s 3.0-inch rear LCD,  full HD movie mode (1080p) with stereo sound, mini HDMI,  Super High Speed Movie( up to 1000 frames per second), Triple Image Stabilization and powered by 4x AA type alkaline batteries.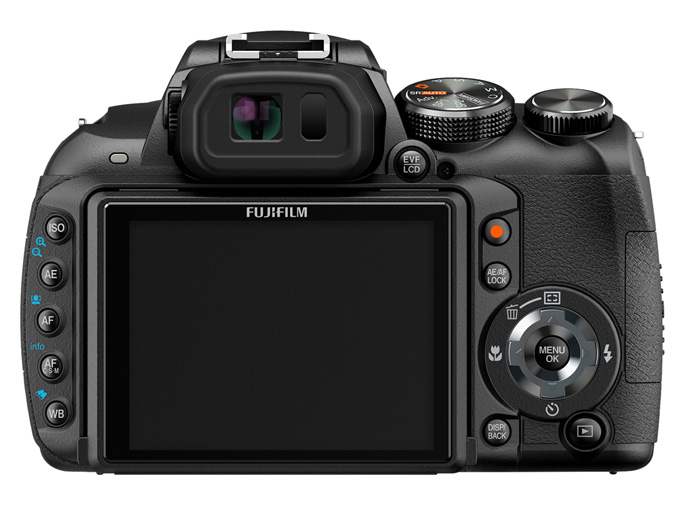 Advanced Modes, Limitless Expression
The FinePix HS10 boasts several unique features and modes designed to expand shooting possibilities and to take the work out of creating genuinely eye-catching images.
Motion Panorama Mode
Motion Remover Mode
Multi-Motion Capture Mode
Multi-Frame Image Stabilization
The FinePix HS10 also offers these additional features:
3.0" High-Contrast Tilting LCD and Electronic View Finder: The FinePix HS10 is fitted with a high contrast 230K-pixel 3.0" LCD and Electronic View Finder. To improve user interaction with the camera, Fujifilm for the first time has included a clever sensor to the side of the EVF (Electronic Viewfinder) that automatically switches the picture between the EVF and the LCD screen when the eye is withdrawn.
Face Detection and Automatic Red-eye Removal: To provide perfectly exposed and focused portrait shots, the FinePix HS10 is fitted with Fujifilm's latest Face Detection technology which is able to track up to 10 faces simultaneously, at almost any angle to the camera. The system instantly corrects red-eye and then saves both the original and the corrected image file automatically.
Combined RAW/JPEG shooting: The FinePix HS10 has the ability to shoot both a RAW and JPEG shot simultaneously. RAW is for ultimate quality shots via post processing, JPEG is for great quality with no need for further post-production work.
The FinePix HS10 will be available in April 2010 at a retail price of $499.95
Source: FujiFilm