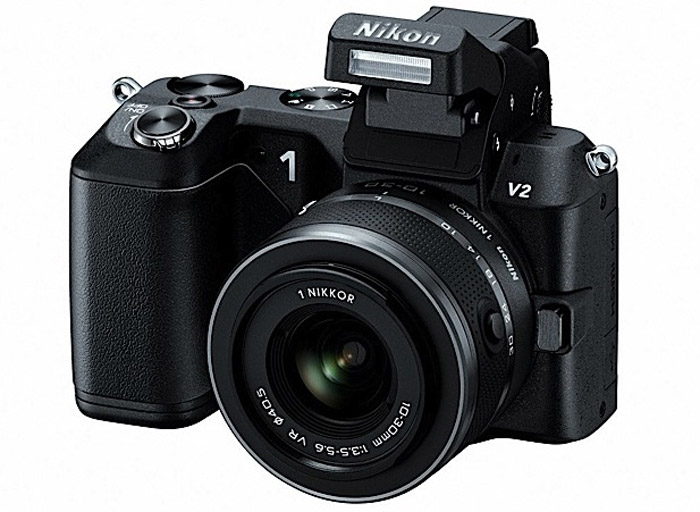 The Japanese digital camera maker Nikon has launched the new Nikon 1 V2 digital camera to market. This is the first camera in the Nikon 1 family to be equipped with second generation Nikon 1 technology and this is the reason why the Nikon 1 V2 comes with more accurate performance, higher speed and a new generation of features.
The new Nikon 1 V2 camera is built around a 14.2-megapixel CX-format CMOS sensor and offers Nikon 1 lens mount, 1440k dot electronic viewfinder (EVF), Live Image Control and Slow View, Full HD 1080p movies at 60 and 30 fps as well as 1200 fps slow motion recording, ISO 160-6400, full manual controls and more. The camera also comes with a 3-inch display and 921K dots and supports SD, SDHC and SDXC memory cards. Based on a rechargeable lithium-ion battery the Nikon 1 V2 weighs 338 grams.
The Nikon 1 V2 will become available on November 22 and will sell in black and white colors. The camera with a 10-30mm kit will cost 799.99 GBP, while the same camera with a 10-30 mm and 30-110 mm kit will sell for 969.99 GBP. If you want the SB-N7 Speedlight prepare 149.99 GBP, but this one will hit stores on January 31, 2013.

Source: Nikon