Pentax has responded to the recent release of the Canon EOS 5D Mark III with the launch of its own K-5 Silver Edition digital camera.
The new camera has the difficult task of competing not only with the Canon 5D Mark III but also with the Nikon D4, D800 and D800E. This is why the novelty will enjoy a limited edition status, which will inevitably add some value to the product – the Pentax K-5 Silver Edition will be available in 1500 sets worldwide.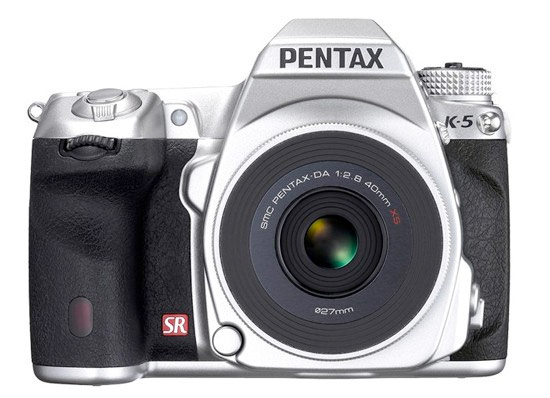 The package consists of the Pentax K-5 digital SLR camera body matched with the new, ultra thin smc Pentax-DA 40mm F2.8 XS lens. The exclusive package combines the Pentax K-5 – the flagship model of the Pentax K series of digital SLR cameras – with the smc Pentax-DA 40mm F2.8 XS lens – the world's thinnest unifocal lens.
Photography fans can purchase the new K-5 Silver Edition for 1600 USD (including the lens) starting in April given they can actually find the limited edition camera.
Source: Hypebeast.com