Toshiba has unveiled to the world the first HD surveillance dome camera that supports a Full HD 1080p resolution. The novelty is called IK-WD14A and allows users (or owners for that matter) to see sharp details to such an extent that even facial features and distant automobile license plates can be seen without much effort.
"High-definition is the most prominent trend in the IP camera space," explained Sergio Collazo, Director of Sales and Marketing for Toshiba Surveillance & IP Video. "The IK-WD14A is a natural extension of Toshiba's IT culture and its strong history of innovation in consumer high-definition video."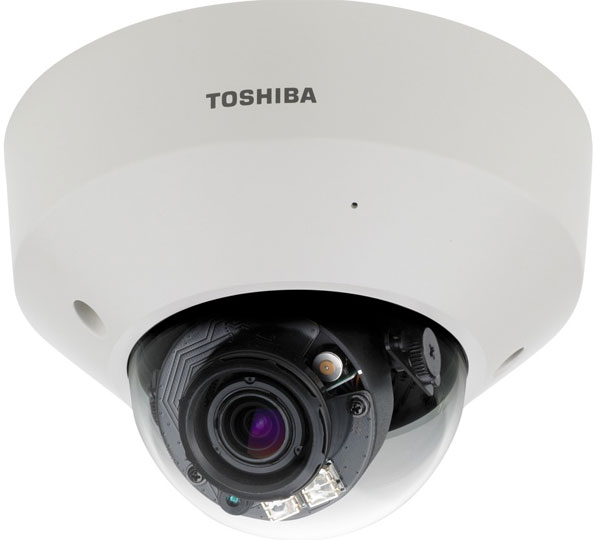 The new Toshiba camera also comes with built-in SR IR LEDs that assist with image capture in almost completely dark areas. This is very useful against villains who use the nighttime darkness as cover for their deeds. Also offered is simultaneous H.264/MPEG4/JPEG streaming for automatic bandwidth prioritization, one-touch 3x optical zoom, remote focus and broad angle pan and tilt. Other features include motion detection, day/night imaging, and anti-camera tampering.
Pricing and actual market availability are still unknown.
Source: Hot Hardware