General Imaging invites you to dive right in and start snapping. The company has just released a new camera that loves the water.
General Imaging, the worldwide exclusive licensee for GE digital cameras, has launched its first-ever waterproof model, the G3WP.
GE cameras have always been a great fit for active lifestyles, but the fun new G3WP takes things to new depths. Waterproof to 10 feet, the G3WP is perfect for backyard pool parties or weekends at the lake. Rain in the forecast? No problem – take the G3WP with you. The camera is specially designed to keep moisture out.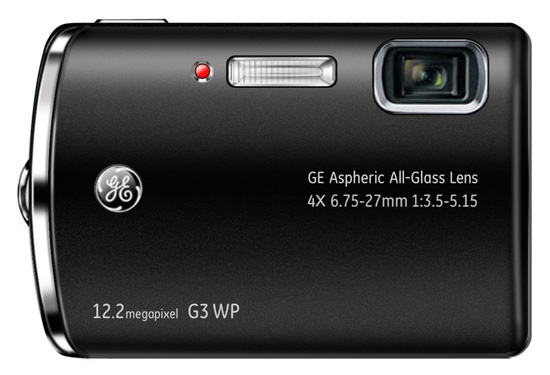 "We're very excited about this camera, because it opens up a whole new range of activities our customers can capture and preserve," said Tom Haga, CEO of General Imaging. "Whether you're going swimming or taking a walk in the rain, the G3WP is the perfect camera."
The G3WP – part of the 2009 lineup of GE digital cameras – features a massive 12.2 megapixels of resolution, 4x optical zoom, and a 2.7-inch LCD screen that automatically adjusts to changes in ambient light.
As with the other cameras in the 2009 lineup, the G3WP offers Auto Scene Detection and Pan-Capture Panorama among its many advanced features. Auto Scene Detection automatically determines the appropriate scene type and optimizes exposure for sharp, vibrant pictures. Pan-Capture Panorama lets the user pan the camera across the scene while the engine automatically captures, determines overlap, and stitches the frames into a single panoramic picture.
About General Imaging
Based in Torrance, Calif., General Imaging is the worldwide exclusive licensee for GE branded cameras. Unveiling its first cameras in March 2007, General Imaging has set a new precedent for high-quality, feature-rich cameras that offer excellent value.
For more information about the G3WP and the entire line of GE brand digital cameras, go to www.ge.com/digitalcameras.