Buffalo Technology, a global leader in the design, development and manufacturing of storage, wireless networking and memory solutions, today announced the availability of its new external Blu-ray Drive (BD) – BR-X816U2. The new Buffalo BR-X816U2 is a perfect upgrade for users who want to use High Definition Blu-ray media while still being able to play normal DVDs and CDs.
Jasem Al Roomi, Director at Buffalo Advantec FZCO, said, "Buffalo wants to focus on a lower cost, competitively priced 8x Blu-ray solution for the consumers. With high definition poised to become the new standard, especially for videos, our new Blu-ray drive simplifies the upgrade for users storing, editing or watching High Definition content also for those in need of writing large or small amounts of data to disc."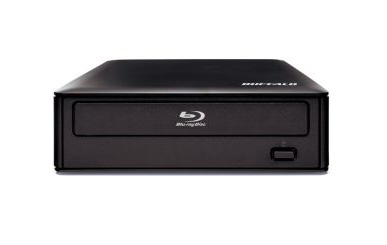 The BR-X816U2 is capable of burning up to 8x Blu-ray write speeds and is backwards compatible with all DVD and CD formats. It is compatible with single-layer recordable BD-R, rewritable BD-RW discs and single and dual-layer BD-ROM discs. The BD drive features 16x DVD Read/Write speeds, 32x CD Read/Write, includes the CyberLink
Blu-ray Disc Suite and can be used immediately once attached to a computer via any USB 2.0 port. Users can now experience regular DVDs in near HD quality with the CyberLink DVD upscaling feature built into the new Buffalo Blu-ray drive and get creative with the CyberLink Blu-ray Disc Suite that includes PowerDirector, PowerProducer, PowerDVD, Power2Go, PowerBackup, InstantBurn and MediaShow.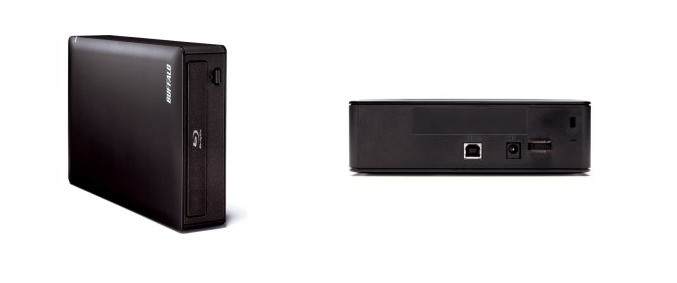 Creating backups or archiving important documents, videos, photos and music is made effortless with Buffalo's BR-X816U2 ability to record at a fast 8x write speeds as it is completely pre-configured for convenient installation. The user-friendly Blu-ray drive is simple to install, users just need to plug the BR-X816U2 to their computer's USB 2.0 port and they are all set for high-definition media.
Pricing and Availability
The Buffalo BR-X816U2, backed by two-year warranty, is available immediately through Buffalo's authorized partners across the Middle East at an estimated street price of $339.99.
Source: Buffalo