Hercules propose a new webcam for your HD video chats, which is equipped with 720p sensor and comes bundled with...
The leader in Full High-Definition 3D Technology, Panasonic, announced the DMP-BDT100 Full HD 3D Blu-Ray Disc Player, which is going...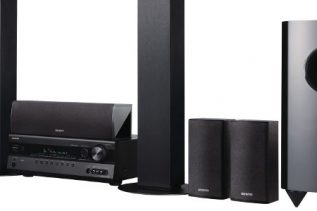 Two 3D Ready Home Theater Systems have been launched by Onkyo. Both of the systems being 3D ready, The Onkyo...
The first and largest 60 GHz initiative worldwide wireless standard that provides lossless wireless A/V support, WirelessHD™ Consortium, announced today...
Sony Computer Entertainment Europe (SCEE) further expanded its PlayStation® entertainment experience today with the launch of the PlayStation®Network video delivery...
Lexar Media, a leading global provider of memory products for digital media, introduced Lexar® mobile lifestyle solutions, a comprehensive line...
Samsung recently announced the release of two projectors, adding new high-value options for both home and office use....