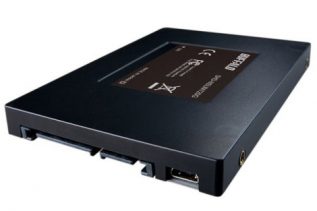 Buffalo Memory has become the world's first company to launch a solid-state drive line based on ST-MRAM memory that works...
The Japanese storage maker Buffalo Technologies has announced the market appearance of the DriveStation HD-GDU3 external hard drive family –...
The US company Buffalo will soon release two new Blu-Ray burners that operate at 16x speed. Designed to meet the...
Buffalo has come up with a new keyboard that features extreme power efficiency thanks to which the keyboard can work...
Buffalo Technology Japan announced a new external BDXL compatible Blu-ray writer, which will allow you to playback and "burn up"...
Buffalo Technology Japan announced two new Blue-ray burners, which they claims are the world's first PC drives capable to burn...
Buffalo Technology launched its external Blu-ray USB 3.0 drive in Europe, which offers burn speeds of up to 12x Blu-ray-...