EVGA intros Classified SR-2 Power Supply

The new EVGA Classified SR-2 Power Supply is capable to delivering 1200 watts for the need of power hungry PC systems. The PSU has modular design, 80 Plus Silver certification and has a fine-tuning knobs, which  allow you to adjust the +12v rail and fanspeed to the optimal performance.
The PSU can output  six 12V rails, capable of delivering 38A, an 80mm fan with pulse width modulation for quiet operation, gold plated connectors, feature PowerCache –  a high-performance capacitor delivers an extra power reserve when needed, industrial grade protection – Over Voltage Protection, Under Current Protection, Short Circuit Protection, Over Current Protection and Hybrid Cable Management for improved airflow and reduced clutter, as well mentioned two knobs  for fine tune of  +12v voltage and power supply cooling fan.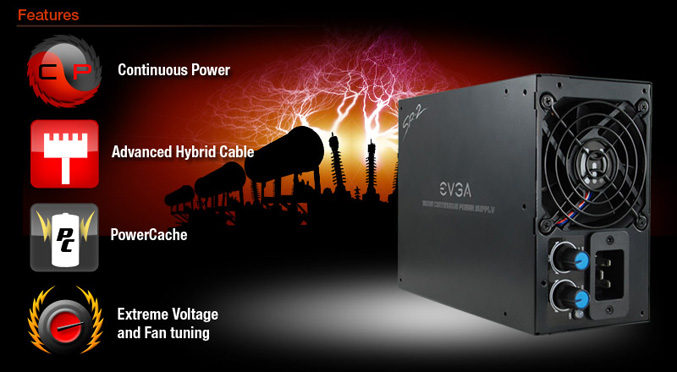 Performance:
1200W Continuous Power
+12v Rails: 6 x 38A
Energy Rating: 80 Plus Silver
Form Factor:
ATX
Fans: 1 x 80mm
Modular: Yes
Connectors:
1 x 24pin
2 x 8pin ATX
12 x 6+2pin PCI-E
3 x PCI-E 6pin
9 x SATA
6 x Molex
1 x Floppy
The EVGA Classified SR-2 Power Supply  is backed by a five-year warranty and will cot you $359.99