The popular PC peripherals maker Genius has come up with a really unique product – a wireless mouse that uses a capacitor for its power instead of (rechargeable) AAA batteries.
Genius says that the unique mouse design has several important benefits – first you don't need to buy batteries anymore and then dump them into the environment, second the capacitor makes the mouse very light and lastly, the mouse can be charged very quickly in case of need.
Indeed, the Genius DX-ECO wireless mouse needs just 3 minutes to be fully charged and in this case you are good to go for up to 4 hours. The capacitor inside also promises very long life – Genius says it can be charged 100 000 times before dying, which will surely give you years of trouble free use.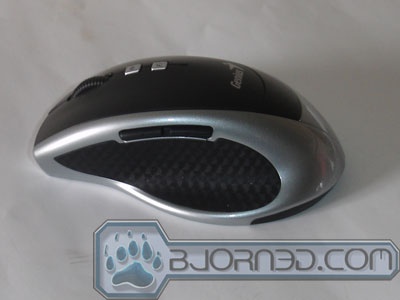 As with everything there's a downside too. The Genius DX-ECO mouse is clearly not designed for gamers, and in addition it has been designed for right hand users only. It features 7 buttons – the typical left, right and scroll and two additional buttons on the left side thumbrest for forward and backward. The remaining two buttons are placed next to the scroll wheel – the first one is used for changing the DPI (which in DX-ECO's case is limited to 800 DPI and 1600 DPI), while the second one, called "Flying Scroll", offers continuous scrolling.
As a whole the Genius DX-ECO feels like a plain mouse, which it is. Apart from a manual, a micro USB cable and a mini USB receiver, the mouse does not offer much else. Available in black and silver only the mouse is available now online for about 40 USD.
(picture courtesy of Bjorn3D.com)
Source: PCPer.com