Sound is one of the best features of any computer game. Really, can you imagine a silent modern computer game? Besides effects sound is also essential in determining the position of your enemies when playing a FPS shooter and sometimes good sound is the difference between life and death.
This is the exact reason why Genius has announced the new GX-Gaming G500V gaming headset with a unique vibration feature. It is exactly this feature that makes the GX-Gaming G500V different from other gaming headsets and it seems this will be the gaming headset's main weapon against competitors.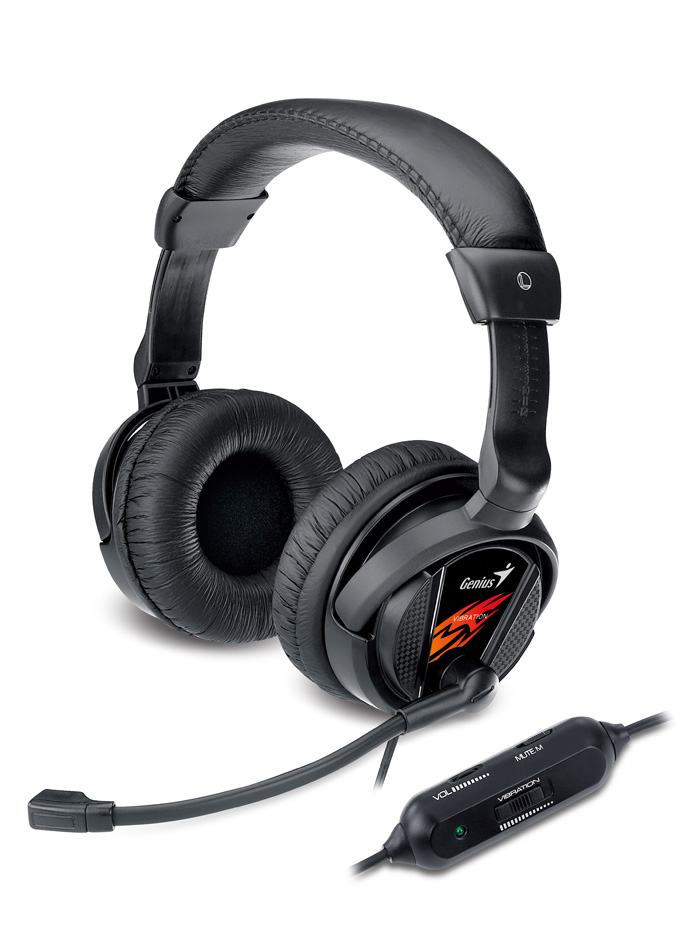 The new GX-Gaming HS-G500V gaming headset is powered through a USB port and delivers powerful and deep bass sound. The headset comes with an ergonomic design and features high-end materials such as leatherette, which is a leather-like material that will make using the GX-Gaming HS-G500V gaming headset for a long time a pleasure. There's also an adjustable headband that allows gamers to adjust to the best position while gaming. The headset has in-line volume controls, a microphone mute function and vibration strength control and the provided vibration function delivers even more fun while gaming.
There's no word on pricing and availability as of now but given how Genius prices its products we can speculate that the HS-G500V will not be expensive.
Source: Genius