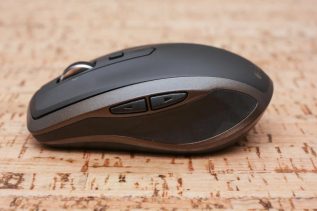 Logitech has released a new wireless mouse under the MX Anywhere 2 brand name. The mouse measures 34.4 x 61.6...
The well-known maker of various peripherals Logitech has announced the Wireless Mouse M560. The main new feature of the new...
The popular PC peripherals maker Genius has come up with a really unique product – a wireless mouse that uses...
The Japanese Buffalo Technology company has prepared a new type of wireless mouse that features long battery life....
The Japanese peripherals maker Elecom is now working on a new wireless mouse that will see the light of day...
Elecom has introduced a new wireless mouse to the market that just seems to be the perfect solution for everyone...
Logitech has introduced a new rodent called M525 which features a micro-precise wheel that packs more grooves per millimetre, for...