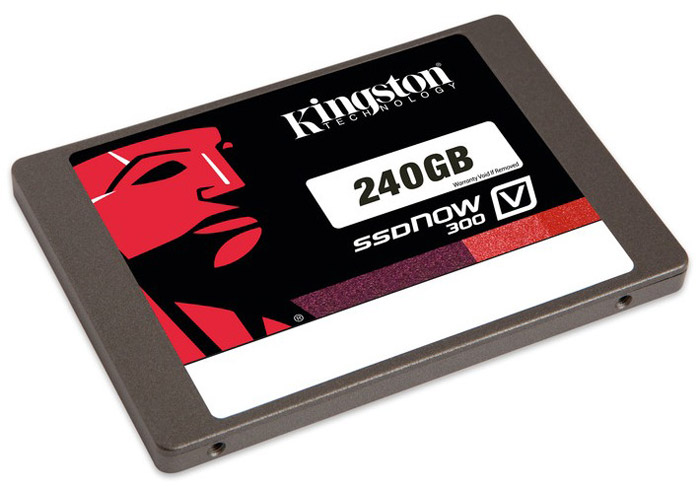 Kingston has officially announced it has started shipping its next generation of most cost-effective SSDNow V Series solid-state drives.
The new Kingston SSDNow V300 drives are a powerful upgrade solution for cost-conscious customers and offer ten times the speed of a conventional 7200-rpm hard drive. They are powered by an LSI SandForce Flash Storage Processor (FSP), customized by Kingston and are optimized for the latest 19 nm NAND flash memory cells delivering 450 MB/sec of sequential read and write speed.
"LSI worked together with Kingston to deliver a customized high-performing solid-state drive solution for their cost-effective SSDNow V Series," said Kent Smith, senior director of product marketing, Flash Components Division, LSI. "Our award-winning SF-2281 Client FSPs provide Kingston's customers with enterprise-class features and an enhanced everyday computing user experience, especially for first time SSD users."
"Kingston is committed to delivering SSDs at the best price to performance ratio as possible. We achieve this again with our next-generation SSDNow V300," said Ariel Perez, SSD business manager, Kingston. "The SSDNow V300 is the best cost-efficient upgrade for users who want their existing systems to perform faster. They will experience faster boot up and shutdown times, and will also see much better system performance when multiple applications are open."
The new Kingston SSDNow V300 drives are available in capacities of 60 GB, 120 GB and 240 GB and come with 1 million hours of MTBF and a three-year warranty. Pricing is unknown.
Source: Techpowerup