The US company Klipsch, which specializes in loudspeakers, has revealed the so called Mode M40 headphones. The new product is a pair of over-the-ear cans and features a new technology that cancels noise, surrounding the headphones.
The noise killing technology is based on a battery powered system that blocks external noise. The system can run for up to 45 hours with one battery but the headphones can also be used without batteries and hence without the noise killing system but then users won't be able to enjoy clear sound.
The headphones are made of high-quality durable material often used in fancy eye wear and the cups are decked out in leather. The cabling is covered with cloth which should prevent annoying and potentially dangerous cable tangles. Overall weight of the headphones is 356 grams.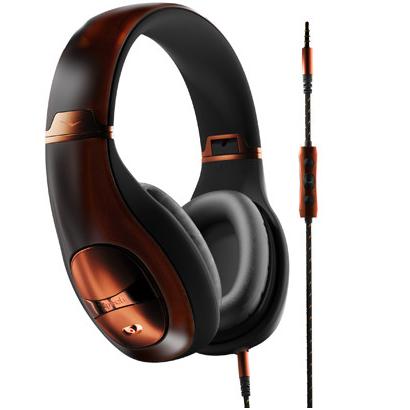 Spec-wise the M40 headphones come with a pair of 40mm woofers with active crossover, and two 15 mm tweeters for high frequency across the two ear pieces. Frequency response lies within 20 Hz – 20 kHz, input impedance at 1 kHz is 32 ohms while sensitivity at 1 mW, 15 mm is 97.5 dB.
The headphones are clearly designed to be used with Apple products as they come with a 3-button in-line microphone that works with the iPad, iPod Touch (second generation onwards), iPod Nano (4th generation and newer), iPhone 3 GS and iPhone 4 devices. The new M40 headphones also work with the iPhone 4S though unofficially.
The headphones are available now at Klipsch's web site for a price of 299.99 British pounds.
Source: Techdigest.tv