Logitech has presented a new mechanical gaming keyboard, which is called G810 Orion Spectrum. The new keyboard comes with a number of features that include customizable LED lighting, dedicated media controls, high quality components and special Romer-G mechanical switches. Logitech says that the Romer-G switches, which can sustain 70 million keystrokes, are 25 per cent faster than standard mechanical gaming keyboard switches, thus giving hardcore gamers an advantage.
"We met with dozens of gamers over the last year and a half and asked them what they wanted in a gaming keyboard," said Ujesh Desai, vice president and general manager of gaming at Logitech. "The result is the G810 Orion Spectrum, a clean, sophisticated design that's focused on delivering pure performance."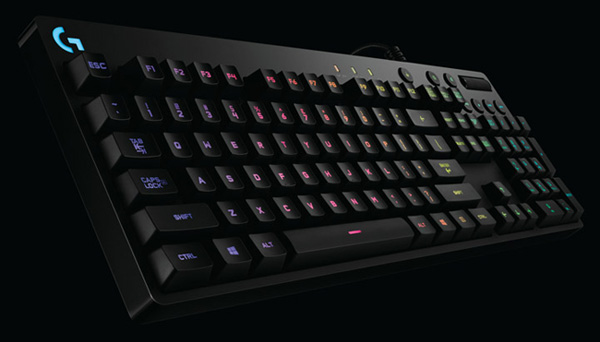 The RGB feature of the G810 Orion Spectrum can be controlled via the provided Logitech Gaming Software (LGS), which can provide each key with individual light from a spectrum of more than 16.8 million colors and synchronize lighting effects with other Logitech G gaming gear. In addition to this the LGS software comes pre-loaded with custom lighting profiles for over 300 games so there's customization right out of the box too. Moreover the G810 Orion Spectrum has dedicated media controls that can be used to play, pause or mute music and videos instantly, change the volume level and even skip tracks in case of need.
The new Logitech G810 Orion Spectrum gaming keyboard will be commercially available later this month. In the USA the keyboard will sell for USD 159, while Europeans will be able to get it for EUR 189.
Source: Logitech