Micron hasn't had any new solid-state drives recently but the company has dramatically changed this with the release of no less than 20 new models. True, there are no desktop models in this group, but corporate users will surely be pleased.
The aforementioned 20 new SSD models are grouped in two lines – 9100 NVMe PCIe SSD and 7100 NVMe PCIe SSD and quite obviously they feature the PCIe interface and meet all NVMe specifications. The new SSDs are designed for use in datacenters and feature two different form factors – the 7100 line comes in the popular 2.5-inch and M.2 form factors, while the 9100 line is available only in the HHHL form factor.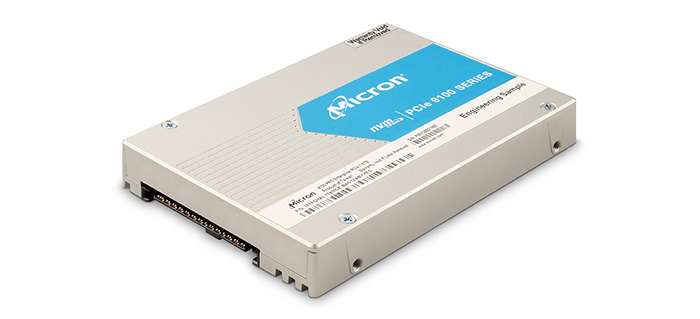 The 7100 series includes 10 models with capacities that range from 400 GB to 1920 GB and reaches 180K-220K IOPS when reading. The 9100 line is more powerful – it has capacities from 800 GB to 3200 GB and reaches 540K-750K IOPS when reading. Unfortunately there's no other information regarding read/write speeds.
The new SSDs will be on the market shortly. No word on pricing or the warranty they come with.
Source: Micron