Mvix Nubbin samllest Wireless N USB adapter

Mvix Nubbin – seems undoubtedly the smallest Wi-Fi adapter in the world up to day and although its size – only 1.8 centimeters long,  support  modern wireless standard 802.11n.
This device can be excellent  choice for owners of portable computers – laptops and netbooks.   The model is compatible with IEEE 802.11n draft 3.0 and IEEE 802.11b / g.  Supports speeds  up to 150 MB / sec and is compatible with operating systems: Windows, Mac and Linux.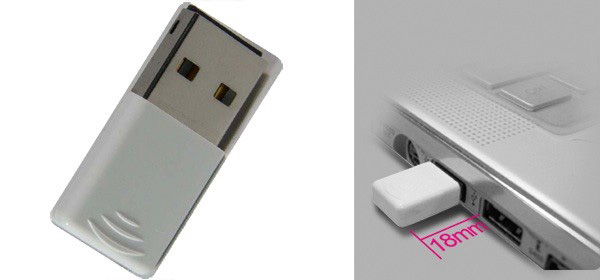 The price is  $ 39.
Source: TechDigiest