The Canadian company Mosaid Technologies has come up with a new SSD technology that can significantly improve performance while simplifying SSD devices. So far the new HyperLink SSD technology has allowed higher capacities with less SSD hardware logic – which is something very promising.
Modern SSDs rarely reach capacities of 512 GB or even 1 TB and when they reach such storage space they require at least five SSD controllers, which is a pretty big number. Starting now the Mosaid HyperLink SSD technology allows such drives to reach 2 TB of capacity using just a single SSD controller.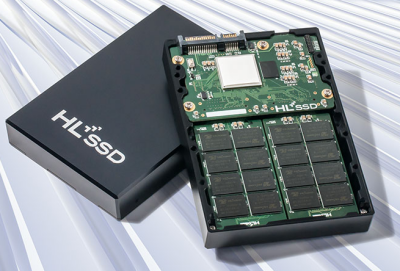 Devices using the new Mosaid technology will be known as HLSSD, which stands for HyperLink Solid-State Drive. The prototype the company has now uses a single FPGA-based Serial ATA III controller to deliver 2 TB capacity across four HLNAND channels. The drive uses 16 32 GB HLNAND flash multi-chip packages, or MCPs, per channel. Other SSDs on the market require four SATA controllers along with a Serial ATA III hub controller operating over 32 channels as opposed to the HLSSD's 16.
The new HLSSDs should be market-ready soon but Mosaid Technologies did not specify a release date for the new breed of SSD storage devices.
Sources: Decryptedtech.com