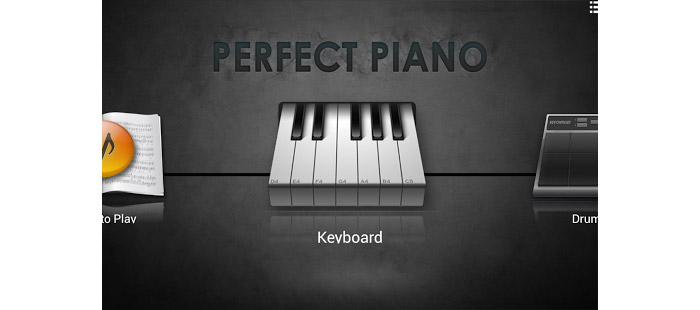 Have you ever wanted to learn to play the piano? If yes, then now you have the perfect chance to do so.
Perfect Piano is a small but nice Android application that will give you a virtual piano right in front of you. You can play your own melodies or in case you can't play the piano, you can learn how to play it thanks to the integrated tutorial that will take you to a list of songs you can choose among and then try to play them. It's not really easy, to be honest with you, but with some more effort you may be able to learn how to play these songs. In addition this app allows you to change the instrument so you can choose among "music box", "organ", "acoustic" and more.
Perfect Piano is just what it is – a virtual piano on your Android device that will let you have some music fun and then learn to play the piano if you have the will to do so. But then again you can have this app for free so if you are into music try it – why not?
You can find Perfect Piano here.