The US company PNY has launched a new USB flash drive series known as Opener Attache. The novelty, as the name suggests, is not just another flash drive – instead it comes with a built-in bottle opener!
The new flash drives measure 50.9 x 16 x 6.2 mm and weigh just 22 grams. They are available in 4 GB, 8 GB, 16 GB, 32 GB and 64 GB models with the lower capacity models (4 GB and 8 GB) featuring 24 MB/sec and 8 MB/sec of read/write speed accordingly. The rest of the series features 32 MB/sec and 10 MB/sec of read/write speed.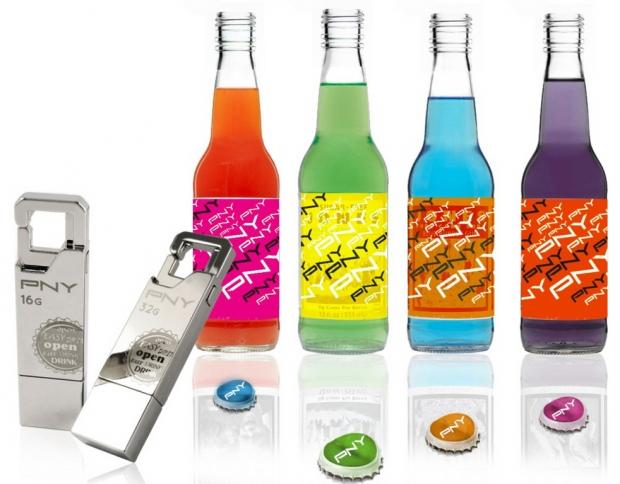 Pricing is unknown but all the drives from the new series offer a 5-year warranty.

Source: Tweaktown