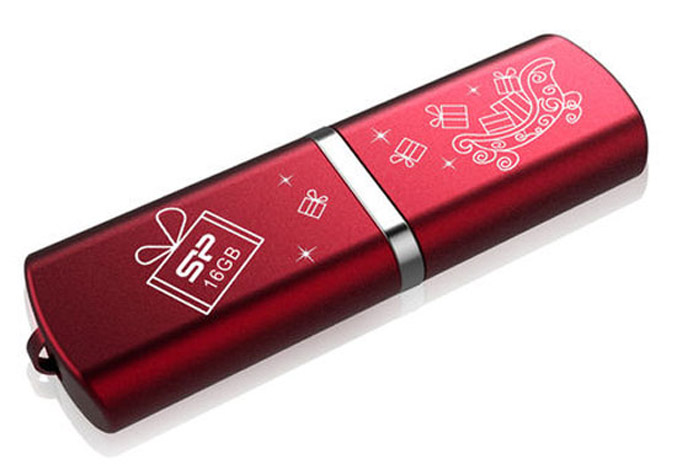 Halloween is just a month away and Christmas isn't that far either. Maybe this is the reason why Silicon Power has come up with new USB flash drives that feature themes based on these two holidays.
To celebrate Halloween and Christmas Silicon Power has prepared the new 2012 Limited USB flash drive series. It's mission, besides holidays, is to supplement the already existing LuxMini 720 and Touch 830 USB flash drive series – with both of them already on the market.
The LuxMini 720 Limited Edition USB drives come housed inside a very nice looking metallic chassis. The chassis is also pleasant to touch thanks to its structure with the picture of a holiday acting like a mood booster.
The other one – Touch 830 Limited Edition – boasts improved protection. These USB flash drives have been specially designed to withstand dirt, moisture and vibrations of any kind. The USB drives also come in encapsulated stainless steel chassis with nice carvings.
The new holiday-themed LuxMini 720 and Touch 830 are available in 8 GB and 16 GB capacities and carry lifetime warranty thanks to Silicon Power. The drives arrive with the Widget software program that will help the user backup data or encrypt it in case of need.
Pricing, however, is unknown.
Source: Almodi.org