Super Talent Storage POD enclosure tursn your 2.5-inch HDD into USB 3.0 extarnal drive

Super Talent rolls out a pocket/wallet friendly solution to turn your 2.5-inch SATA HDD into a USB 3.0 external hard disk. Priced at $29,  Super Talent USB 3.0 Storage POD enclosure will allow you to boost up the transfer speed of your hard drive as if it was hooked directly to the SATA bus.
All you have to do is to insert your 2.5″ into the Storage POD enclosure and then to close the cover, apply two screws and you are ready. The enclosure measures 129 x 81 x 15 mm and has a rubber grommets which protects against  shock and vibration, It is backed by a one-year warranty, and is now available for $29.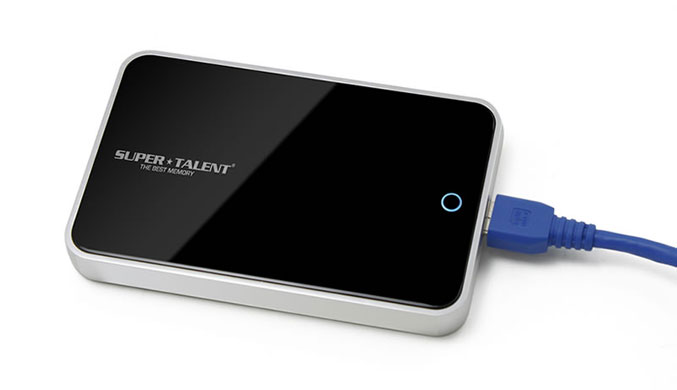 Source: Super Talent