Thermaltake, leading DIY thermal solutions brand, launches the next generation of the award-winning SpinQ processor cooler, the Thermaltake SpinQ VT. With its multi-socket support the SpinQ VT offers excellent compatibility for upcoming Intel LGA 1156, LGA 1366 and older LGA 775 processors, while AMD AM3, AM2+ and AM2 CPUs are supported.
The SpinQ VT combines cooling strength with an enticingly aesthetic appearance. Three u-shaped 6 mm heatpipes connect the mirror coated copper base with the cylindrical heat sink which is created of 50 spiral aluminum fins. Inside the heat sink spiral a specially designed 80 mm blow fan rotates with 1000 to 1600 RPM to exhaust the heat over 360 degrees. Manual control over the fan speed is provided for by the convenient VR® Fan knob allowing for stepless speed adjustment. All of this results in excellent cooling characteristics taking up to 180W/mm2 of heat dissipation.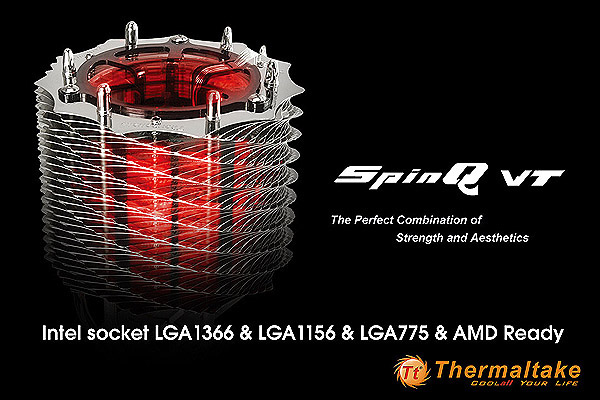 The internal 80 mm fan adds to the futuristic design concept with its fierce red LED lighting effect glowing inside the cylinder while also diffusely beaming over the aluminum fins into the case.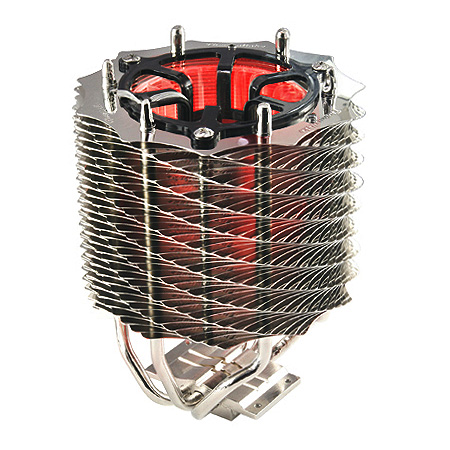 The Thermaltake SpinQ VT, truly a perfect combination of strength and aesthetics, can be seen in detail and action at: SpinQ VT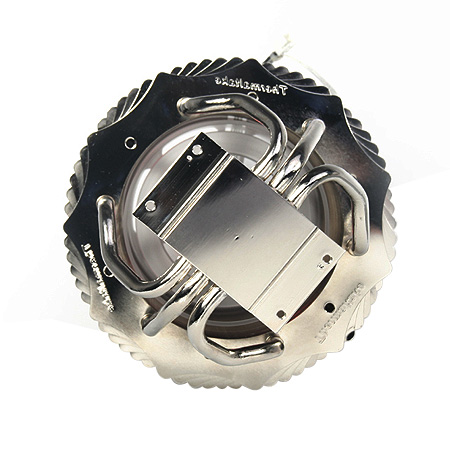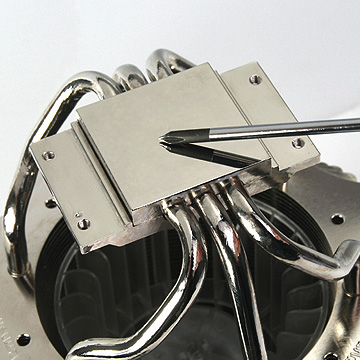 The CPU cooler is available at a suggest retail price of US$ 49.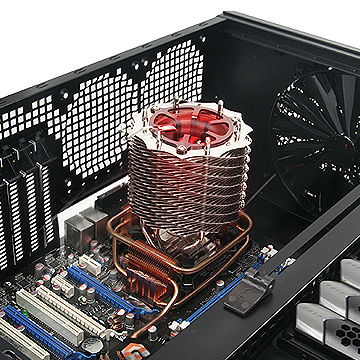 Source: Thermaltake