V-MODA in collaboration with HBO have introduced a new headphones, designed for "mobile beings whose lives begin at night." The new V-MODA Revamp in-ear headphones gets influence from the Award-winning series True Blood and features silver bullet styling, "supernatural sound" and "immortal durability".
The V-MODA Revamp features lightweight all-metal construction and are fitted 9mm V-MASQUE drivers. The headphones include an aircraft-grade aluminum silver bullet microphone which also doubles as a necklace pendant, re-mastered four pairs of BLISS 2.0 (Bass Level Isolating Soft Silicone) fittings, and has active flex detachable sport earhooks for better fit. The headphones are enriched with Japanese symbols of the Tru Blood beverage and comes with Kevlar reinforced fabric cables and carrying pouch.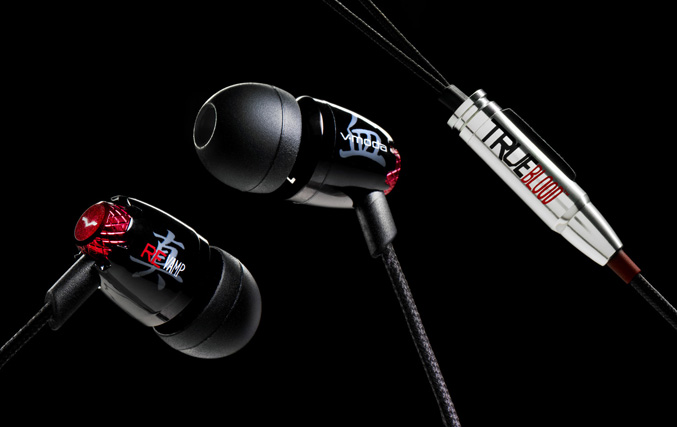 The V-MODA Revamp headphones are backed by a two-year warranty and "Immortal Life Replacement Program" that give 50% ifetime discount to replace consumer-damaged headphones. Can be yours for $99.99.