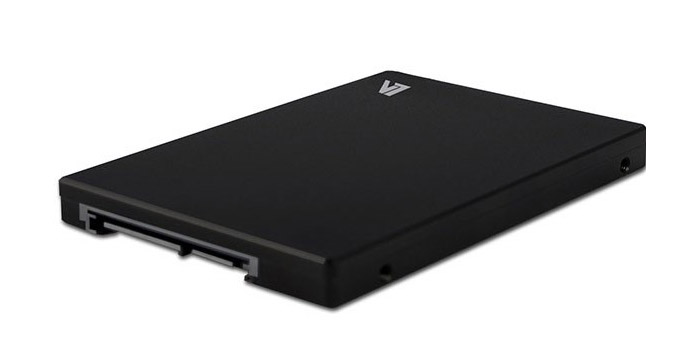 V7, a company dedicated to making premium quality computer components and a division of Ingram Micro, has unveiled the V7 Elite 2.5-inch solid-state drives (SSDs) that offer great performance, slim chassis and fast storage for various devices including ultrabooks, laptops, PCs and servers.
"As today's laptops and servers become thinner and more compact, there is a tremendous demand for small-form factor storage that delivers greater speed, lower power consumption, greater reliability and exceptional durability," said Rainer Kozlik, vice president and general manager of Ingram Micro's Global V7 Private Label Group. "Upgrading hard drives to solid-state drives is one of the best upgrades you can make, as hard drives tend to be among the biggest bottlenecks in performance. V7 Elite 2.5-inch solid state drives give users significant technology benefits, including fast start-up and application launch times, power efficiency, and data integrity in a form factor that is virtually indestructible."
The V7 Elite series consists of two models with 128 GB and 256 GB of capacity and comes with complete support for the SATA 3.0 interface, read/write speeds of 550 MB/sec and 530 MB/sec respectively and 4K random read/write speed of 50 000/90 000 IOPS correspondingly. The drives are also based on MLC NAND flash memory and feature SandForce SF-2281 controllers. In addition they support various technologies such as S.M.A.R.T. and TRIM and arrive in chassis that are just 7 mm thick.
The 128 GB model sells for USD 149.99 while the 256 GB model retails for USD 279.99.
Source: V7