Warpia, launches a new and improved version of their Easy Dock, that allows users to connect wirelessly their notebook to desktop monitor, keyboard, mouse, and speakers, or to your big-screen TV in HD quality.
The Easy Dock Pro now supports 1920×1080 via a DVI or VGA connection up to 30ft range between PC & TV. The device also is equipped with two USB ports and a 3.5mm headphone jack, to allows to hook-up peripherals such as keyboard, mouse and audio sources. It has plug-and-play functionality and supports "mirror" and "extend mode" of your laptop screen, allows you to operate two displays simultaneously.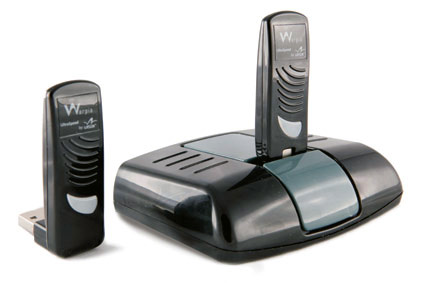 The Warpia Easy Dock Pro can now be purchased on Amazon.com and on Warpia's website for $149.99.