AViiQ, a company that is not super popular but is known for making interesting mobile accessories and other products with unique designs, has prepared Ready Clips – a new and convenient way of charging or transferring data to and from any USB 2.0 port. AViiQ Ready Clips are said to "eliminate the headaches associated with tangled cables via a minimalistic pen-sized design, and are now available for Micro, Mini and Apple devices."
Each Ready Clip is 5.5 inches long, 0.25 inches thick and weighs less than 0.5 pounds, which means you can easily use and store the device. Being completely bendable the Ready Clips feature a conveniently designed clip that allows it to be secured in any pocket, strap or notebook.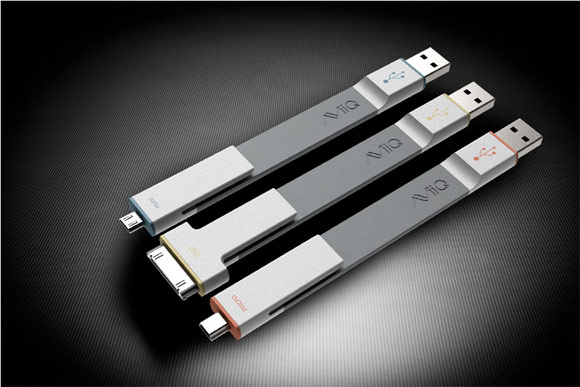 Starting this week the AviiQ Ready Clips will retail for 12.99 USD each.

Source: Hot Hardware